Cost Management | By SoftServe | Read time minutes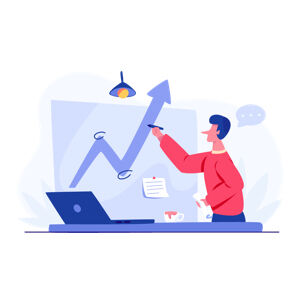 The most common argument for outsourcing is cost savings. And in the face of a challenging economic climate, cost figures largely in the decision to outsource IT projects and business processes. While cost-effectiveness is a huge deciding factor for offshoring, cheaper labour and service rates should not be the only measures of the possible financial success of a project. In fact, long-term benefits are extracted from the industry expertise of vendors that could make up for the investments in communication, time zone overlaps, and travel.
A human resources management expert, Dr John Sullivan, advises that metrics and measures should be identified right after selecting the vendor. A competitive business environment typically requires a higher return on investment. There is nothing more that Chief Financial Officers (CFOs) look for in any outsourcing venture or project than a positive return on investment (ROI). While projects have measurable ROIs, such as quality control and supply chain, there are aspects that remain in the grey areas. To properly measure and control a project's metrics, there are certain considerations outside the scope of usual reports when an audit for return on investment comes around. Sure, a project manager can assign numbers to productive hours, headcount and quality, but how does one factor in hidden costs, such as training, project changes and communication, among others?
Set Your Expectations With Your Vendor, From the Project's Start to Its Conclusion
Your vendors are physically separated from your headquarters, and there is no easy way to assign numbers to their accountability. However, engaging them in setting expectations enables them to help you achieve your ROI goals. Vendors that have had exposure to a varying array of projects can help you adjust operational and financial goals at an acceptable quality. Treat vendors as consultants instead of merely service providers who either augment the shortage in in-house workers or cut your operating costs.
Count Training as Investments Towards Specific Goals
Metrics are your best measure of improvement; therefore, all efforts done prior to and at the start of the project should be immediately considered. For example, training should result in the functional knowledge of methods, tools, and processes; this functional knowledge should then result in improved quality, which is essentially less time for rework and faster time-to-market.
Make Room for Flexibility and Scalability
Consider possible change requests and updates that have not been included in the requirements but might appear during the course of the project, and communicate this possibility to your vendor. In this light, it makes sense during the due diligence phase to review your supplier's capabilities to accommodate your evolving needs and the kinds of services that may or may not be within the scope of the agreement. The best IT services providers see the business value of flexibility and scalability from both sides of the negotiating table. Both parties should factor in the possible modifications in eventual ROI computations.
Craft Contracts and SLAs Explicitly
Write agreements and contracts that are explicit enough to be understood and implemented by managers on both ends of the outsourcing relationship. This includes stating specifically the expected financial, time and quality outputs of the project from the end-goal perspective and scheduling, overlaps, and learning curves at the start of the project in setting expectations. This way, budgets can be modified according to the project's needs and expected ROIs are more achievable.
---
SoftServe, the technology management resource for business leaders, offers proven tips, techniques, and action plans that companies can use to better manage people, processes and tools - the keys to improving their business performance. To learn more, please visit: SoftServe Blog
---
Recommended read: How Can Businesses Manage Finances Amid a Crisis?, by Leah Collins.