Best Practice | By Simon Buehring | Read time minutes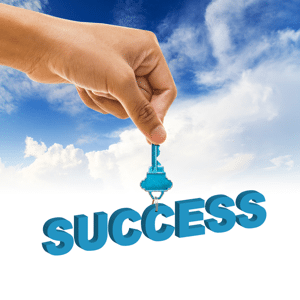 If you're looking for guidance to help you manage your project with added confidence, then this article will help you. Below I discuss seven key principles, based upon the PRINCE2 project management framework, designed to improve the likelihood of your project succeeding.
Business justification: every project should lead to a worthwhile return on investment. In other words, we need to understand the benefits that a particular project will bring, before committing ourselves to any significant expenditure. During the life cycle of a project, however, circumstances can change quickly. If at any point it becomes clear that a return on investment is no longer feasible, then the project should be scrapped and no more money wasted.
Defined roles and responsibilities: everybody working on the project needs to understand the nature of their involvement: for what is each person responsible, and to whom are they accountable? Without clear roles and responsibilities, nobody will know precisely what he or she is supposed to be doing (and everybody will pass the buck at the first sign of trouble). In such a chaotic environment, the progress of the project will be seriously jeopardised.
Manage by exception: project sponsors should avoid getting too bogged down in the day-to-day running of projects and instead allow the project manager to concentrate on this area. Micro-management by a sponsor is a hindrance, not a help. Project sponsors should set clear boundaries for cost and time, with which the manager should work. If he/she cannot provide the agreed deliverables within these constraints, concerns must be escalated to the sponsor for a decision.
Manage by stages: break the project up into smaller chunks, or stages. Each stage marks a point at which the project sponsor will make key decisions. For example, is the project still worthwhile? Are the risks still acceptable? Dividing a project into stages, and only committing to one stage at a time, is a low risk approach that enables the sponsor to manage by exception.
Focus on products: it is vital that clients and customers think carefully about the products, or deliverables, they require, before the project begins. The clearer they can be about their requirements, the more realistic and achievable the plans that can be produced. This makes managing the project much easier and less risky.
Learn from experience: don't risk making the same mistakes on every project; consider why certain aspects went well or badly, then incorporate the lessons learned into your approach to your next project. Humans have an amazing capacity to learn, but when it comes to repeating errors made during previous projects, we all too often fail to learn the lessons.
Tailor to suit the environment: whatever project management methodology or framework you favour, it must be tailored to suit the needs of your project. Rather than blindly following a methodology, the project manager must be able to adapt procedures to meet the demands of the work in hand. How you plan on a two-week project is likely to be very different from how you plan on a two-year project.
In summary, the project management principles discussed here can be applied universally, irrespective of language, geography or culture. These principles have been proven in practice over many years; adhere to them, rather than struggle on without a coherent strategy, and you will have a greater chance of project success.
---
Simon Buehring is a project manager, consultant and trainer. He works for KnowledgeTrain which offers PRINCE2 training in the UK and overseas. Simon has extensive experience within the IT industry in the UK and Asia. He can be contacted via the KnowledgeTrain project management courses website.
---
Recommended read: The Six Principles of Project Management, by Theo Gilbert-Jamison.