Team Building | By Patrick Bird | Read time minutes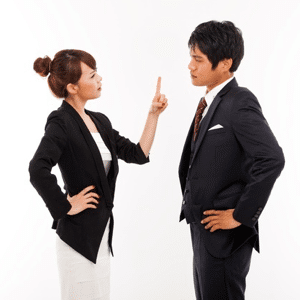 As project managers we often find ourselves needing to handle difficult conversations in order to make progress on a project. These meetings will happen with direct reports on a project team, but also with other stakeholders who we have no direct authority over, but are critical to the project success. How often do we plan effectively for any of these meetings, not just data and information, but around how we are going to handle the meeting and the people attending it?
There are a number of ways we can improve the way we handle our difficult and challenging conversations to make them more effective, improving individual and team productivity and our business relationships.
Essentials for Handling Difficult Conversations:
Preparation
Self Awareness of our emotional state and our assumptions
Knowing your goal for the meeting
Understanding the other parties goal for the meeting
Clarity
Rapport
Engagement
Empathy
Listening
Authenticity
Being prepared for the meeting is not just about the data and facts; it is also about understanding the other people in the meeting. Are we clear what their preferred method of communication is: face to face, telephone, email so we can establish a two way communication channel that is effective both pre and post meeting. Being aware of someone else's communication preference is important and we need to be able to flex our own style whilst ensuring we maintain our authenticity.
Be self aware of both your emotional state and any assumptions that you may be carrying about either the person you are meeting or the situation. Your state and your assumptions will seep out into the meeting unless you are aware of them and keep them in check. This seepage may happen either verbally or through your body language so self awareness prior to and during the meeting is critical to having a beneficial meeting.
Having a joint agenda for both parties at the meeting is very important so you and they know the aims and goals of the meeting. How will you know that you have achieved your meeting goal, what are the criteria that you will measure?
Rapport between individuals at a meeting is not built just by talking about the football or weather, etc. It is built because you are interested in the other party, asking questions, probing and most critically listening so you can reply with pertinent facts and relevant questions, demonstrating your engagement.
Empathy is a big part of rapport and relationship building, putting you in the other party's shoes and acknowledging the issues they may have and how that may affect them will build your credibility and trust.
Project Organisations have systems, procedures and methodologies that will need to be followed in order for the project to make it through the next gate or milestone. Sometimes these processes overtake the need to be able to communicate effectively with people in the organisation, which then can lead to the difficult conversation.
Being able to handle difficult conversations benefits the organisation as people are dealing with each other in much more collaborative ways. Increasing productivity and moving the culture towards becoming less confrontational and more collaborative.
People can focus on the issues rather than defending their position or themselves.
---
Patrick is passionate that in a very competitive and changing business environment excellent technical skills must be complimented by excellent leadership, personal and communication skills to ensure improved performance and satisfaction of the individual and the organisation. He shares this passion by speaking and presenting at conferences and events around these topics.
Following a successful corporate career and over 5 years as an executive coach, Patrick Bird established InterActive Performance Management in 2009. The aim is to provide medium to large organisations with coaching and mentoring in the areas of communications, leadership, team building and strategy.