Role Of The Project Manager | By Duncan Haughey | Read time minutes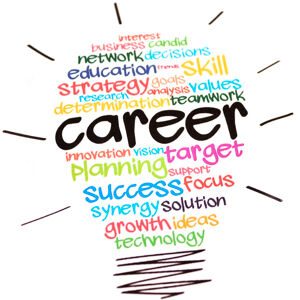 Project management can be both challenging and rewarding. Steering a project to a successful conclusion can even be quite addicting for anyone fortunate enough to have spent significant time managing projects. Still, the waters can be sometimes choppy and sometimes calm.
Given that, is project management a good career? The satisfaction you'll feel as you deliver a finished product or service to your customer will be the ultimate answer (obviously, yes!).
If you do choose a career in project management, what exactly will you do? That's a big question, so let's start with understanding what's involved in project management itself.
What Is Project Management?
Project management is the process of leading the work of a team to achieve all project goals within the given cost, time, scope and quality constraints. For any project you're managing, the ultimately objective is the same: to produce a complete project that fulfils your customer's goals.
In other words, a project is successful when it has met your customer's defined goals at the time you deliver the product or service envisioned at the start of the project.
So where should you start your journey into project management?
The best place to start is with knowing what qualifications you'll need. But you'll also want to learn about the potential job satisfaction, join the project manager community, understand what pay to expect and tap into the best recruitment channels.
Recognised PM Qualifications
If you're considering a career in project management, a recognised qualification is a must-have item.
Many different professional bodies, recognised qualifications and project management courses are out there. But here's one of the most common questions I hear: 'What is the best qualification to obtain?' Truthfully, there's no right or wrong answer to this question. It depends on several factors:
Does your current or future employer have a preferred qualification?
Do you meet the entry criteria for a qualification, such as the Project Management Institute's Project Management Professional (PMP)?
Are you planning to practice an agile methodology (e.g., SCRUM or Kanban)?
What do your friends or colleagues already in the project management profession advise?
The answers to these questions may help you decide on the best qualification for you. Take the time to talk to people already in the profession to get their opinions and first-hand experiences of gaining a project management qualification. You can use any insights gained to decide on what qualifications are right for you.
Then, as one of my first managers used to say to me after I passed professional certifications, 'Now you are quali, you can get to work'.
Learn About the (High) Job Satisfaction
There can't be many jobs that deliver the same level of job satisfaction as project management. As a project manager, you'll be constantly working on new ventures to provide products and services that make a difference to your customers - or at least they hopefully do.
You'll be like the symphony orchestra conductor, bringing all the project elements together to produce a masterpiece. Perhaps I'm overstating things here, but the project manager is the conductor of the project, leading the team to a rousing finale and delivering satisfaction to the customer.
It is not all champagne and roses, however. I'm sure many project managers have wondered, as I have, why they got into the profession when things get tough and success is slipping through their fingers. Often, I've thought there must be an easier way to earn a living. But those thoughts soon dispel once the project is back on track.
And as someone who has spent the past seven years delivering sustainability projects, I'm proud of the work I've done to deliver projects. I also feel I have helped, in a small way, combat climate change and the problem of plastic pollution. That matters. After all, we all need to do our bit towards environmental sustainability and tackling climate change.
If you want a career option delivering an easy life, then project management is not for you. But if you are convinced that project management is the right career for you, what should you do next?
Join the PM Community
There are two professional bodies you may wish to join to start or expand your professional network: the Project Management Institute (PMI) Chapters and the APM Community & Specific Interest Groups. In both professional bodies, there are a ton of benefits to joining. You'll…
Network with other project management professionals, building a reference file of contacts you can call on in the future.
Learn about the latest project management trends.
Gain access to job openings from partner employers.
Get involved in the community committee to strengthen your project management skills and influence.
These are some soft benefits, but what about earning power? What can you expect to get paid?
Understand What Pay to Expect as a Project Professional
You might have decided on the answer to "Is project management a good career?" But in any case, read on if you've been wondering what a project professional gets paid for all this responsibility, commitment and hard work. Is being a project manager worthwhile from a reward perspective? Let's see what the numbers say.
According to the Association for Project Management Salary and Market Trends Survey 2021, here are the pay rates you can expect in various circumstances: [1]
Inside the UK, the average salary for a project professional is £47,500.
Outside the UK, more than four in ten of the 2,626 survey respondents (43 per cent) are earning salaries over £70,000.
For younger people entering the profession, those in the 18-to-24-year-old category earn an average salary of £27,500.
Almost half of the project professionals surveyed earn £50,000 and above.
Salaries by Age
| Age | Average UK Salary |
| --- | --- |
| 18-24 | £27,500 |
| 25-34 | £42,500 |
| 35-44 | £47,500 |
| 45-54 | £57,500 |
| 55-64 | £62,500 |
| 65 or older | £52,500 |
Those figures make a career in project management an attractive option. Now, if I've convinced you that a career in project management is right for you, where will you find the right job?
Use the Best Recruitment Channels
I've already mentioned joining a professional association. Here's why doing so matters - networking with other project professionals may reveal job opportunities.
Accordingly, it will help make networking that much easier if you get to work on developing and improving your LinkedIn profile. Many recruitment agencies use LinkedIn to identify potential job candidates. In fact, I've received job offers several times based purely on my LinkedIn profile.
Another specialist platform is Jooble, which is a job aggregator that displays job adverts from thousands of job boards and other locations. At its simplest form, Jooble is a search engine for jobs. Its benefit is saving time vs. searching across multiple job boards and other locations. When I recently searched for project manager jobs in London advertised in the last seven days, Jooble returned 121,652 vacancies. Not bad for job prospects!
Alternatively, you could use a website that specialises in project management positions, such as Project Manager Jobs. That website offers a comprehensive range of tools to help you prepare for and find your ideal project management position.
You can also check some corporate company websites. Is there a company you'd particularly like to work with? Well, surf over to the company website to check out their careers page. Some companies allow you to sign up for job alerts, removing some of the leg work. This approach is more labour intensive than using a job aggregator, but it could ultimately be worthwhile. I recently searched for jobs in London on Unilever's corporate website and found 21 job openings, including a portfolio manager.
And finally, don't forget to use your social platforms to search for jobs. Some companies encourage employees to share job openings on personal social media platforms. Companies often see social media as not only a better way to connect with Millennials and Gen Zers, but also a low-cost, far-reaching recruitment option.
A Final Thought
First, back to the question that brought you here: Is project management a good career? The answer: Yes, project management can be an attractive, well-paid career option if you know what you're getting yourself into. A recognised qualification, involvement in the project management community and a stellar LinkedIn profile will move you closer to a fulfilling career in project management. And according to this project manager, it's been an excellent career choice for more years than I care to remember!
Let me know if you have any tips for joining the project management profession that might help anyone consider it as a suitable career choice. I'd love to hear your thoughts.
References
[1] "Salary and Market Trends Survey 2021." APM, https://www.apm.org.uk/salary-survey-2021
---
Duncan Haughey is a project manager with decades of experience in private organisations, both large and small.
---
Recommended read: Top 5 Things To Leave Off Your Resume As A Project Manager, by Nicole Garrison.