Rescue & Recovery | By Brad Egeland | Read time minutes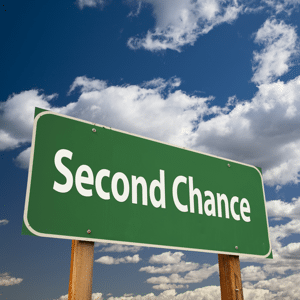 In Part 1 of this two part series I began to discuss the concept of getting a second chance on a failed project from a client gracious enough to come back to your organisation to give their project another try after already experiencing a failure or complete work stoppage. It doesn't happen often, so you have to make sure you make the most of that second chance. I have done this twice and generally used a set of four major steps to get restarted. In Part 1, I covered the first of those steps…the customer introduction and knowledge transfer. Here are my remaining three steps:
New Team Assembly and Knowledge Transfer
My team was completely new to the project - as was I - so we had lots to discuss and lots of knowledge transfer that needed to take place. First, I offloaded everything I had received from the customer to my new team and gave them a few days to familiarise themselves with the materials. I then brought them back together to discuss the project, necessary action items, and key dates, tasks, and milestones that we all thought needed to be built into the revised project schedule. I had to make sure we were all on the same page because as we started to meet regularly with the customer we knew that everything - and I mean everything - we did had to give the customer confidence…not any causes for concern. Preparation was very important.
Project Schedule Revision
I abandoned the idea of just adding on to the old schedule. It was a mess for both projects I was resurrecting and what was done was done. Some things had actually been accomplished and paid for so those were complete. What I cared about and wanted my team and the customers to focus on was what we had ahead of us. So that's what I built into the schedule…the tasks that lay before us. I then took that to the team and eventually to the customer to get some feedback from both sides as I worked it into a final version that we could move forward with.
Modified Project Kick-off
Finally, we had a modified project kick-off meeting. Nothing big, nothing very formal. But it was a chance for us to once again discuss next steps, assumptions, risks, issues and lessons learned, and to review the project schedule so we all left on the same page and ready for the next phases and the next deliverables we would be focused on.
This step is critical…because while it's not a formal kick-off meeting you have to remember you're dealing with an organisation that somehow decided to give your organisation a second chance. That's big. It can't be taken lightly. So, just like a formal kick-off meeting, this is your chance as the project manager to really instil confidence in the team and the customer and get the project re-kicked off on a high note. I guarantee you there won't be a third chance.
Summary
How about our readers? Have any of you been called upon to resurrect a failed project? If so, what steps did you go through to connect with the customer, get the proper knowledge transfer and get your team ready to kick-off this new/old project once again? And, if you're feeling really bold, maybe you can tell us how it turned out. Personally, I went 1 for 2. One project just wasn't meant to be I guess. It wasn't due to failure from me or my team and our customer realised it. It was a difficult implementation and our solution wasn't ever able to match up to our customer's true need and their data needs in their environment. We tried…and we got very close, but one was unsuccessful. Thankfully, though, the other did roll out successfully and that client came back to our organisation for future project needs.