Rescue & Recovery | By Brad Egeland | Read time minutes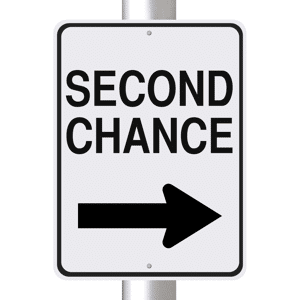 I know you don't get a lot of second chances in life and even less often in the world of project management. And if it's your own project that failed…forget it - your organisation isn't likely to give you a second chance at bringing it back to life. They'll likely call on another project manager to ensure that the customer doesn't have a doom and gloom perspective by staring into the same face that was unsuccessful previously. And what about the customer? Will a customer whose project was halted due to failure give an organisation a second chance to make this right? Will they turn the reins back over to the same organisation just because of a new promise and a new team assembled to hopefully breath new life into a project that had already let them down once?
Well, I can say that some customers will do that and have done that. I've been handed two separate projects that had failed, were put on hold seemingly done forever, and then brought back to life by a customer who said they wanted to reconnect to try to save the investment they already had into the engagement.
When working this type of effort, you have to go about it in a different way. I usually say the first thing to do is to go back to whoever closed the deal - like an account manager - and get everything they gathered together in order to put together an estimate and a price and everything they gave the customer. But in the case of resurrecting a failed project, it's going to be considerably different. In both instances - for me - I would have gone back to the original project manager, but because of poor performance in both cases, those individuals were long gone. I was able to reconnect with a few of the previous team members, but my best information came from the customer. Introduction to the customer and info gathering from the customer is usually something I leave for much later in the project kick-off process. But in the case of resurrecting a failed project, the customer is likely going to be your best source of info - and if they came to you willing to give your organisation a second chance, then they are going to be very interested in providing you with as much information as you need to be successful - they will be very willing participants.
That said, here's the four step process I went through, generally, on both projects to get them restarted and headed in the right direction.
Customer Introduction and Knowledge Transfer
As I said, the first thing I did was meet directly with the customer because they were the best source of information on what happened and where they wanted this to go. And they were also eager to help as they really wanted us to succeed this time around. Most individuals on their team were new to the project and everyone on my side was going to be new, so it truly was like starting over…except for the fact that we had failed once already so we were all under much scrutiny. From the customer I was able to obtain the Statement of Work (SOW), past status reports, the most recent project schedule that was in place when the project was shutdown, and copies of requirements and other deliverables.
I really didn't care too much about what was in the past - except if it was in good shape and would help us put together a working solution this time around. So old deliverables were used - only in so much as they were helpful to my team going forward. Otherwise, they were unnecessary…we were focusing on the future successes rather than the failed past.
In Part 2 of this two part series on resurrecting the failed project, I'm going to go through my final three steps - which include putting the new team together, rolling out a new project schedule, and kicking off the new version of the project.