Role of the Project Manager | By Brad Egeland | Read time minutes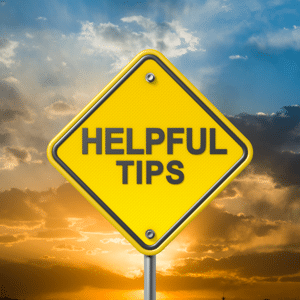 In Part 1 of this three-part series on my personal list of ten key project areas or issues that need to be managed or avoided as we are overseeing our project engagements, we covered these four areas:
Poorly defined project goals
A project team that is not cohesive
Uncooperative managers whose resources are assigned to your team
Missed deadlines and final-project deployment dates
#5: Department Management Skills Aren't Translating Well to the Project Level
Be aware of the important differences between departmental management and project management. They often require different levels of supervision and leadership. In fact, skills that work for you as a department manager may interfere with team participation, so you will probably need to develop a completely different approach to supervising the project team. And, unlike being a department manager, your project resources report to other supervisors and probably to other project managers while working on your project engagement. Understand that, at any time, they could be pulled from your project if a need or emergency arises. The highest priority will take precedence, and that may be a more important project, or it may be the resource's department manager needing them for a critical task or assignment.
#6: Unrealistic Project Budgets Are Resulting in Overruns
In your preoccupation with schedules, it's easy to overlook the importance of the budget. Because the company's risk is defined by the financial investment it has made in the project versus the potential reward derived (either from reduced costs and expenses or increased profits in the future), the budget should be controlled very conscientiously.
When you experience budget overruns, there are two possible reasons. First, the budget may be unrealistic. In that case, you need to ask for a more suitable one. Second, you may need to exercise more direct control. Review expense levels more frequently, compare budget and actual expenses, and look for emerging variance trends. Then identify what you need to do to correct the problem and take action.
#7: Your Senior Management Changes Project Scope After Project Initiation
Unfortunately, priorities change. You cannot always assume that a project assigned today will be valid at the time of its deadline. Chronic changes in project assignments are a sign of poor leadership at the top, and there is little you can do, all the while trying to accomplish an ever-changing goal.
The key is to be sure to continue to communicate while you are working on your project. Don't abandon communication after the initial purpose and goals have been defined. Meet weekly with the person who assigned the project and present a brief status report. Restate the goals to make sure they're still valid. Also recognise the fact that changes can occur because of new priorities resulting from perceptions about the market, the competition, and profitability.
In Part 3, the final instalment in this three-part series, we will review the final three of what I have found to be the ten common project issues that need to be recognised and avoided (or at least mitigated) in order to help ensure the success of our project engagements.