Role of the Project Manager | By Noor Khan | Read time minutes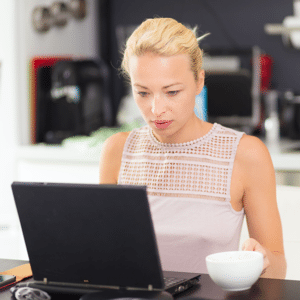 Remote working, already on the rise in recent years, has become even more prominent during the COVID-19 lockdown. Even businesses that have long shied away from working from home have seen the positive impact it can have on the workforce and overall productivity. With the rise in the number of remote jobs, particularly project manager jobs, knowing how to work remotely and still deliver results to ensure project success is crucial for any project manager looking to work remotely.
The typical project manager role - managing resources, budgets and teams - might seem impossible to fulfil remotely. The reality, however, is that it's not only possible, but when you take the right steps, you can fulfil your role and thrive.
Not sure how? This guide from Project Manager Jobs shows how to work effectively as a remote project manager if you're looking to take on a remote role.
Plan, Plan and Then Plan a Little More
As a project manager, you're already familiar with planning. But in a remote project manager role, you will need to plan even more details. Planning your activities, tasks and deadlines can help you stay organised, ensuring you keep the project on track. You will need to plan your days, weeks and even months, depending on the project length, to envision how you will complete the project.
Every project needs a separate plan for the project itself and then your own working plan. The project plan will have a timeline, which can help you to prioritise tasks in your working plan and keep the team organised to ensure all deadlines are met.
Double the Communication
For any project manager, great communication skills are a must as you will be communicating with various stakeholders and teams involved in the project. That said, working remotely will most likely require you to double the level of communication you'd usually need to keep key stakeholders informed with the latest news and updates on the project. You will also need to communicate both effectively and frequently with the project team to check on the progress of assigned tasks and provide any support needed.
An effective way to ensure everyone is on track and 'in the loop' is to use video meetings and project software. It's far easier to communicate and influence multiple stakeholders in person, so in the absence of that face-to-face contact, you will be managing teams through video software. Accordingly, setting agendas, managing individuals and presenting via tools such as Zoom will all be crucial to your success.
Set Up Working Hours and Establish Boundaries
When you are working remotely, likely from your home, it's easy to spend long hours working. Just about every project will require you to put in long hours as a project manager, but don't over-work yourself. Instead, set up working hours, and let everyone working on the project know when you are available to be contacted - and when you're not.
Establishing these boundaries can be especially difficult if you have teams working in different time zones, but it's still essential. Creating boundaries and setting hours will help you better manage projects and make them a success.
Create a Working Environment
To work effectively, you will need to create a working environment. Whether that entails an office in your home, just a desk in the corner of your living room or a co-working space, you need a dedicated space to complete your work. A working space will allow you to be more productive.
Find the Right Role
Ready to work as a remote project manager? You will need to find the right role. Project managers will always be in demand as businesses look to grow and transform - for you, this will mean an increase in remote project manager roles in the 'new world'. Here are some key steps to finding and securing the ideal project manager role for you:
Search for remote roles on job boards (e.g., Technojobs)
Tailor your CV for each role
Show that you can work effectively as a remote project manager
Be prepared for your interview, especially for remote hiring and onboarding
If you have decided to work remotely as a project manager, then now is the time to take the right steps to prepare. With the increase in remote roles, you may even find that remote working better suits you, allowing you to save both time (commute hours) and money (commute costs). But ensure that you have the framework in place to succeed - to start, accessible project software, video tools and an effective home-working environment are all essential to staying effective and being successful in a remote role.
---
The author Noor Khan is a Marketing Executive at Project Manager Jobs.