Risk Management | By Brad Egeland | Read time minutes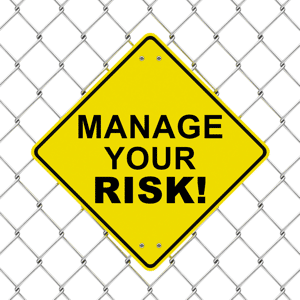 No project in the history of managed projects has entered into existence without the presence of at least a few risks. The assigned project manager may have missed them or ignored them, but the risks were present. It can either be a long, painful process for very large and complex projects or just a 15-minute brainstorming session for short-term small projects, but the process of risk analysis and management needs to happen - must happen, no matter how badly we want to skip over it.
I'll be the first to admit that I'm not the best at practicing risk management activities. I can look back on the projects that I've managed and review the issues lists that I've documented and managed throughout my projects. It makes it easy to see which ones required me to spend time identifying and managing risks and which required little to no time to conduct risk activities. Completely skipping the risk management process can turn a no brainer, short-term project into a painful engagement that goes over time and budget and leaves you wondering where it all went wrong.
I can honestly say that I have never been sorry for putting the proper amount of time into risk definition and management activities with my team - and the customer - and it has always been beneficial. If nothing more, it makes the entire team and the customer aware that there truly are risks out there that are much more than mere annoyances. They can bring a project down and just by performing the proper analysis up front you can often avoid such risks through awareness and modified behaviour.
When analysing and considering risks, there are a few angles to approach them from…different categories that you either want to consider with the team and customer or - in the case of the last one - consider personally as you embark on an engagement.
Risk Avoidance
My favourite is always risk avoidance. If I can avoid something that brings me grief and sorrow, then I am all for it. I like this one the best because here you plan your project activities to avoid the risks that you've discussed. Of course, not all risks can truly be avoided, but if you can avoid a risk you are much better off. You won't have to battle it head on, and it won't derail your project timeline and budget.
Risk Mitigation
The next best thing next to risk avoidance is having identified possible risks and come up with plans to mitigate, or lessen the severity of the risk should it present itself as feared. This is more common than risk avoidance because you're never going to identify all risks that can happen, so the ones that come up that you didn't count on will simply have to be mitigated. However, if you and your team have been planning on how you'll be handling risk, you will be that much more prepared to handle those risks that you failed to identify, as well by simply employing the use of good decision-making and best practices. More overall planning = less panic and knee-jerk reactions.
In the case of risk mitigation, you will feel some impact - actually the project will experience that impact in the form of a potential budget hit or a timeframe hit (or both). But with proper planning you'll know the action to take to lessen the blow to the project and maintain the necessary forward momentum.
In Part 2 of this two-part series on managing the risk factor, we'll examine three more key concepts and areas of risk management that need to be part of your overall risk planning process in order to best protect the future of your project efforts.