Recommended Reads | By Jamie Stewart, UK MD, Exact | Read time minutes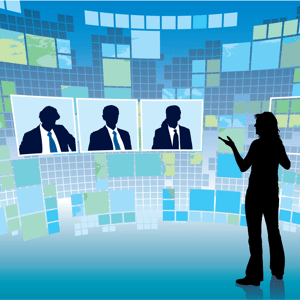 In today's flexible business environment, it's the norm for project managers to work away from the office and travel on business for extended periods. But tracking and running a project remotely is about more than just a laptop and a decent Internet connection. Jamie Stewart, UK managing director, Exact, takes a look at how small to medium-sized businesses are capitalising on advanced business software solutions to help them deliver projects on time, on budget and on the move.
These days, a growing number of projects span multiple countries and require team members to travel extensively. The ability to track and monitor these projects while on the move has become has become a critical success factor, and a key competitive differentiator. But despite the availability of increasingly sophisticated technological solutions, many companies are still relying on unwieldy and time-consuming manual processes and disjointed IT systems to handle their projects. The result? A lack of cohesion and visibility within the overall business that can ultimately undermine organisational goals.
In the wake of the global downturn, companies are under more pressure than ever before to maintain close control over every aspect of their project, and to demonstrate to clients that they are doing so. In a conventional office environment, a co-ordinated approach to running a project is essential. When project teams are working away from the comfort zone of their base, it becomes indispensable. This dynamic is driving a shift away from the traditional manual approach towards a more efficient, integrated project management solution that brings together disparate workflows and optimises processes across an organisation.
But how can project managers steer their project effectively when they are scattered across different global locations or working with colleagues at overseas subsidiaries? The simple answer is that their software needs to be just as mobile as they are. This is where scalable, web-based software solutions come into their own, giving project managers the ability to log on via a secure portal to manage every aspect of their project wherever they are in the world.
Effective decision-making needs to be based on a detailed and comprehensive real-time view of every stage of the project, backed by the ability to drill down to a nuts-and-bolts level of detail. When they are away from the office, project managers rely more heavily than ever on proper visibility on their project to track time and capture every element of revenue and every element of fixed, planned and actual costs linked to their project, whether internal or external.
Picture an assaying inspector working on a global project to check the quality and quantity of coal being loaded onto trucks at a mine in Chile. He knows that he needs to take a flight from Rio de Janeiro to Santiago, and estimates that the first phase of the project will take two days from kick-off to completion, with two nights in a hotel. Using project management software, these costs can initially be added to the system as a budget value; once the tickets and the hotel have been booked and paid for, they can be entered as planned values. The inspector can then use his Smartphone or laptop to log in to the system while still on site at the mine to check off the completion of this stage of the project against his schedule.
When it comes to administrative and operational efficiencies, e-invoicing expense management is another vital feature of project management software for team members who are out of the country on business. An employee eating at a restaurant on the other side of the world from his project manager can scan in his meal receipt there and then to submit an immediate expense claim. Of course, this translates into prompt payment of his expenses, but it also provides instant, real-time visibility of the relationship between actual and planned costs being incurred against his project as they happen. It also cuts out a lengthy chain of administrative processes, and minimises confusion over who owns budgets by using electronic workflows to route claims straight to the right person.
The costs associated with winning or losing new business opportunities can also be closely tracked, giving project managers clear visibility on the current status of their margin. An unplanned and unexpected hefty expense bill from a new business meeting can strain a budget and drastically reduce margins. But the functionality to submit an expense claim that is linked to the sales prospect they have just visited allows project managers to anticipate issues before they arise and take prompt action to make necessary adjustments.
At its heart, project management software focuses on optimising the performance of key employees while they are mobile, freeing them up to concentrate on their core tasks rather than haemorrhaging time and money through inefficient processes. It also supports the goals of the wider business, using a co-ordinated approach to transcend departmental silos, integrate workflows, documents and projects and foster more effective teamwork. All project managers depend on sophisticated tools that can help them make quick, effective decisions. Once they take their projects on the road, flexible software with visibility at its heart becomes the backbone of this decision-making process, wherever they are.