Quality Management | By John W. Wright III | Read time minutes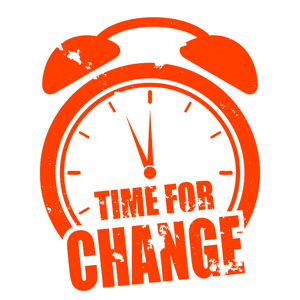 In any improvement process, managing the influence of change and the anti-change culture that will continually try to raise its head will be one of the most ardent tasks. Learn to deal with this as effectively as you do the project management itself. There are many well-written books on the subject of change in every category of change that you could imagine. Below is a compiled list of items about change that are relevant to implementing process change.
When examining change it is necessary to understand the stages of change that have been identified. It is interesting to note that these stages take place in varying degrees in different people, but are exactly the same whether the change is a different process in the workplace or the death of someone close. You should be able to identify and deal with the levels of acceptance encountered. Here are the stages and some tips on how to deal with them.
Denial
A wonderful self-preservation response. It is characterised by minimising the situation, and saying (or thinking) things like "This isn't happening", "It won't help", and "There's no problem." You may find the person will avoid talking about the situation, or even make up excuses for not attending meetings.
Explain the denial to commitment process that you went through to get where you are
Present the situation openly and allow a lot of time for questions and answers
Have a training session on change management
Present a caring and understanding front. Though this may not be your normal attitude, during this process it will be invaluable
Be a broken record with memos, thank you emails, posters, or anything else that presents your platform in a positive light
Resistance
It is at this stage that you may see the active signs of sabotage. They may be passive, as in "I'll just do it my way anyway", along with a lot of whining-crabbing about the new systems. Or they may manifest in physical methods of sabotage depending on the character of the person. Be aware that these are real threats to the success of any project. But for the most part, those who fall into this category will show a lack of interest and a lot of time spent on finding reasons it won't work.
Listen! And I mean listen. You can hear more in the tone and inflection of what is being said as well as the body language than you can imagine
Solicit Response. People love to know that they are being heard and even more that their suggestions are valid. Many of them are. These are the people who will make or break the installation, let them know they have input to the outcome
Acknowledge Feelings. Let them know you went through a similar process in getting where you are. Validate that they are not alone
Exploration
People will begin to see some of the good that may occur in the situation, and will generally vacillate between thinking that it might be ok and that it is still a bad idea. But, the up side is that you are beginning to get them on your side and they will begin to make effort to get the changes in place.
Facilitate. People are more open at this point. Take advantage of it. Be your own commercial! Challenge people to find a better way within the new system. It gets them thinking about the next round of change and off the current
Reward forward thinking with mounds of compliments. Praise the desired behaviour
Seek out new possibilities. Have brainstorming sessions. It does wonders for everyone's moral
Commitment
You've got buy-in and will see productivity through the changes. People can see the bigger picture and the opportunity that the change affords.
When dealing with this from a management point of view, it is important to remember several things. These feelings are very real and they happen at different times for different areas of the organisation. Do not expect to spend several months agonising over the commitment to purchase expensive software only to turn around and expect everyone else to do a Tarzan swing from denial to commitment in a week. Remember the process you had to get through in order to accept the change. Others will require the same; allow the process to manifest itself in others. You can facilitate the process by understanding it and helping others to get through.
Recognise and acknowledge those who get there. Give them more opportunity to improve the process and celebrate their victories
Inspire people to get others on board. Teach them about the process and how to recognise the people in various stages and how to move them along
CELEBRATE!!!!! Most important. When you have achieved goals, let everyone know and celebrate, celebrate, celebrate. When people know their efforts will be recognised and appreciated, you will have fewer problems in future change
Remember that we have a tremendous amount of information to process every day. There is more information in a single daily paper today than a person in the 15th century processed in a lifetime. Change takes form in one of three types; that which we cannot control, that which we can, and that which we can influence. Being positive and trying to move things from cannot control to can influence helps in the ability to manage the changes that occur. But, there will always be those things you cannot control and acceptance of that fact is the only road to remaining sane.