Cost Management | By Jean Michelez | Read time minutes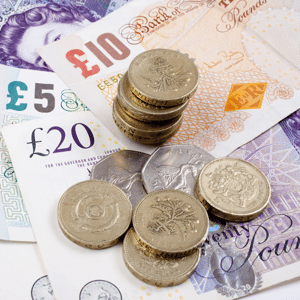 Project CAPEX (Capital Expenditure) estimating is a difficult exercise for non-standard projects, because of the variety of situations and the number of external factors that can influence project success. For that reason cost overruns and project delays are a concern in many industries, including Energy and Utilities, Transportation and IT.
A good way to tackle this issue is to ground project estimate accuracy on four pillars:
References
Uncertainties
Lessons Learned
Expertise
These four pillars can be guaranteed through an intuitive workflow for project cost estimates.
Non-Standard Projects
Large private and public organisations are facing non-standard investments to support their development. These investments are considered non-standard because they are subject to challenges such as the ones listed below:
Technical Complexity

Multiple subsystems
Continuous innovations
High reliability requirements

High Constraints on Cost and Time

Large CAPEX and limited margin for overruns
Tight schedules

Project Organisation

Numerous contractors to be coordinated
Different cultures, perspectives and objectives of the participants
Logistical constraints
Changing legal framework
Lack of historical feedback

Market Conditions

Highly uncertain conditions of commodities, services cost etc
Payment in different currencies
Estimating CAPEX in these questionable conditions represents a real challenge for project management. To improve estimate accuracy, it is necessary to rationalise the methods and the analysis in estimating activities.
Accuracy's 4 Pillars
To tackle this issue, project cost and time estimate accuracy can be grounded on 4 pillars as presented in the figure below: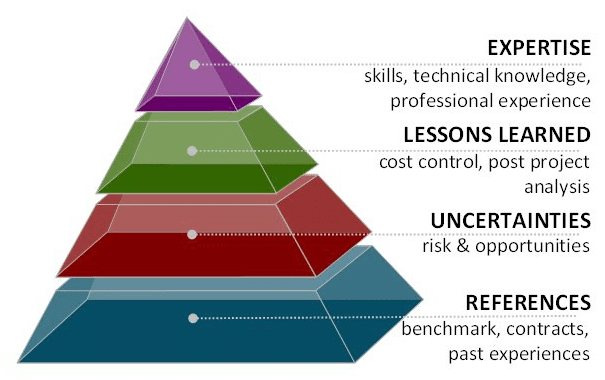 References are the most straightforward source of information. Such references are obviously lacking on non-standard projects, still some components of the projects can be benchmarked with past experiences selected from any similar technical, local or contractual situations. In that case future project estimates reflect performance indicators or Non-Productive Time (NPT) statistical records. Limitations for project references are associated with data reliability and applicability. Data reliability depends on available databases; therefore it is necessary to have a sufficient level of records detail and good quality data. Data applicability is related to the relevancy of the statistical records for the project being studied. Before being used, statistical records should be critically reviewed to evaluate whether technical progress, contractor changes or local conditions are limiting their relevance.
Uncertainties are inherent to project management, as the future is uncertain. Consequently zero risk is not realistic and there is no project without risk. However, uncertainties can be acceptable for a project when they are well understood, managed and allocated to the most competent party and controlled. This is the role of Project Risk Management. Uncertainties are identified, evaluated and reduced to an ALARP (As Low As Reasonably Practicable) level.
Lessons Learned is necessary to close the loop in project management. All projects should be reassessed during and after their life to measure how accurately estimates have been performed. This also helps the understanding of discrepancies between planned and actual data and implementation of corrective actions in a positive sense of continuous learning.
Expertise is the essence of project management, since no tool or system will ever be able to address the complexity of a new venture. So engineering, analysis and verifications are necessary at every step of a time and cost process. No automatic process can be applied on a non-standard project for cost estimates, because any information must be critically reviewed.
Workflow
The accuracy's 4 pillars can be guaranteed through a dedicated project cost estimate workflow, as presented below: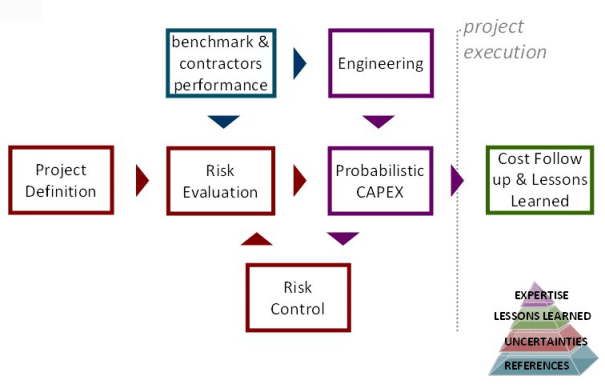 All 4 estimate pillars are covered through this workflow. Any relevant reference (contract, benchmark, past experience) is used either for risk identification or for probabilistic variables definition. All information regarding uncertainties definition is gathered in a risk register and built into the CAPEX model through the most relevant distributions. Expertise is present at every step of the process and more specifically to arrange the probabilistic model that will calculate the CAPEX spread and the relative contingencies. At any stage of the probabilistic modelling, the efficiency of the risk control actions can be measured in terms of costs versus benefits. Following project execution, real data is compared with CAPEX estimates. Lessons learned are pushed out across the organisation for continuous improvement in estimate accuracy.
Conclusions
Large organisations dealing with a number of affiliates, personnel mobility and other constraints can face a dilution or loss of information that could be crucial for project management. To address this situation, the workflow has to be organised through an integrated data system, supported by databases and network solutions.
When implemented, such a workflow will bring the following benefits:
Reduction in project estimates "time to market"
Standardisation of the methodologies and results according to industry best practices
Support in building probabilistic CAPEX estimates
Contribution to a continuous learning within the organisation
---
Jean Michelez is co-founder of Kwantis, a company dedicated to supporting decision makers in identifying, evaluating and controlling future uncertainties in their investments.
The 4 Pillars of CAPEX Accuracy Estimating were explained and structured in a workflow for one of Europe's largest energy players. The concept was presented for the first time at an International Conference in 2010.