Change Management | By Heather Stagl | Read time minutes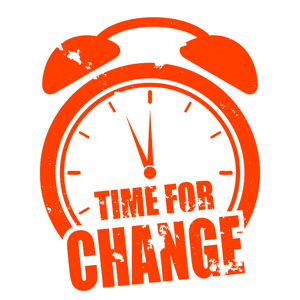 Our beliefs about what change is and how it works can influence our willingness to take on the challenge appropriately. Change agents who believe these three myths might find their initiatives stuck in a rut.
Myth #1: The Goal is Change
Perhaps we are victims of language. Organisational change practitioners commonly talk as though the end goal is change itself. It is common to say "implement change" as if the change itself is the goal. It's not! Change is the process of bringing about the desired future state.
One of the first to study organisation development, Kurt Lewin described the change process as Unfreeze > Change > Freeze. It is commonly misinterpreted that the thing you are freezing is the change itself. That is, you permanently affix the initiative you are implementing. In fact, it means that the state you freeze is the true desired future that continues as "normal" after the initiative ends.
To see this myth in action, ask yourself this: How does what you really want to happen differ from how you are accomplishing it?
Myth #2: Change Must Start at the Top
No one will deny the importance of leadership driving and reinforcing the change process throughout the organisation.
But does change need to start with leadership? The answer is a definite "no". There are numerous examples of large-scale organisational changes that started as either grass-roots efforts or small trials without much leadership involvement. Plus, ideas for change initiatives frequently come from people lower on the org chart who are more directly affected by the problems and challenges of the organisation.
When we believe that change only starts at the top, any lack of leadership commitment can make us feel like our efforts are fruitless. The truth is that change can start with you. Your job is to help the leaders to drive and reinforce the change process.
Myth #3: People Behave Rationally
You knew this was a myth already, didn't you? And yet as change agents we frequently assume that we can predict what the reaction will be to our initiative based on what we think a rational human being would do.
We believe that if we provide a monetary incentive to accomplish something, it will motivate people to do it. We assume that if we list all the benefits of the initiative, people will get on board. We think that if we put a group in a room together with a goal they will work as a team to get it done.
The good news is that although people do not always behave rationally, their irrational behaviour is actually fairly predictable. When you think through the impact of your initiative, consider whether your plan is based on the assumption that people will behave the way you want them to behave or that people will behave as they will actually behave.
If you feel like your change initiative is getting stuck, challenge these myths and look at change from a new perspective.
---
As founder of Enclaria LLC, Heather Stagl equips individuals to lead organisational change. Heather offers one-on-one coaching, online training, and step-by-step workbooks to help internal organisational change agents influence change without direct authority and control. Find additional resources, including templates, assessments, articles and fresh ideas on implementing change at Enclaria. Listen to Heather's radio show, The Change Agent's Dilemma, at blogtalkradio