Best Practice | By Dr. Keith Mathis | Read time minutes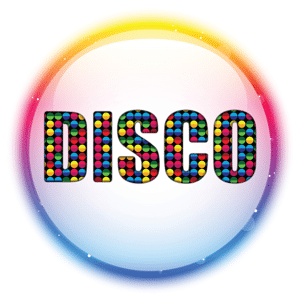 Examine ten projects at random, and you will see some of the worst written objectives. Project objectives are often hard to track, vague, and lacking in depth. In project objectives, people need details to help know where they are in the process, and data helps them make informed decisions. I like to recommend "DISCO" when forming objectives. "DISCO" can be spelled out to point us in the proper direction for creating project objectives and tracking their progress.
D - Detail Specifics
Give as much information as possible and make these objectives very specific. Far too many objectives have been set, which are very grey in nature and lack data to help team members understand all specifics.
I - Include Qualitative and Quantitative Measurements
Objectives must be measured. When you look at an objective, you must ask, Can we measure this? If not, it needs to be rewritten so that it can be measured and tracked for successful completion. The only way to do this is to make sure qualitative and quantitative components are set.
Qualitative measurements measure a project based on quality standards, quality indicators, or quality characteristics. Defect ratio, break down ratio, and improvement needs are all to be considered. Each of these can be prioritised and broken down into a specific tracking mechanism to follow and monitor.
Quantitative measurements measure the project based on numerical indicators. Some of the most common quantitative measurements are time, budget, production, work hours, process time, and development progress. Quantitative measurements normally include the need to set a series of benchmarks as a starting point to begin tracking.
S - Seek Consensus With the Team
Making sure the team agrees with the measurement is very important. Sometimes objectives are set at the beginning of the project, and they are very loose. When the team sets a standard of measurement, it will usually be detailed and understandable. It is important because the team needs to be on the same page during planning. They must agree that these standards are the best possible measurements considering the project.
C - Create a Reasonable Approach in Obtaining Those Objectives
The approach for reaching objectives is very important. Unless the approach is understood by the entire team and supported, there will be conflict in the team's processes. Conflict means you will have people going in different directions and using various methods.
O - Operate in a Methodical Timeframe
Setting up a timeline and follow it. This timeline must make sense and be publicised to the entire team. You must constantly focus on maintaining clarity.
An example of a great DISCO objective is, We will design 15 training courses that meet organisational development guidelines by June 30 with a budget of $483,000. We will include courses on supervision, communication, performance appraisals, and creating an optimistic workplace. DISCO objectives can be very successful in pushing the project forward and bridging the gap for communication. However, good objectives will never write themselves, nor will they track themselves.
---
Dr. Keith Mathis, founder and CEO of The Mathis Group specialises in Project Management, Management Leadership, and Marketing training for private businesses and government agencies of all kinds. He offers 33 Project Management courses, is a Project Management Professional, is certified by the Project Management Institute and will customise every training session to your individual company's needs. The Mathis Group also sponsors www.pmexpertlive.com which is a powerful project management resource with free reports, podcasts, videos, and a monthly newsletter. He also offers customised management training and coaching on any subject with prolific communication and professionalism.