Team Building | By Kiron D. Bondale | Read time minutes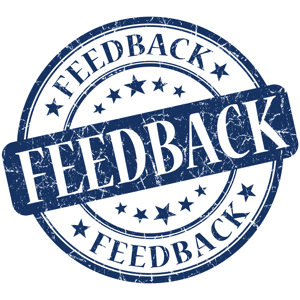 In the course of assessing project management capabilities for clients, a practice that I've found absent across most non-projectised organisations is the evaluation of team members at the end of a project by the project's leadership. Usually, the rationale provided for this gap is that the functional managers do not consistently solicit this feedback from project managers, or when this feedback has been offered in the past, it has been ignored.
If you are struggling with "selling" this practice internally, consider using one or both of the following issues as the catalyst for introducing this change:
With the exception of purely operational staff, most resources spend a reasonable percentage of their time working on projects. When evaluations are conducted annually, functional managers lack objective criteria to assess performance on project work and must either resort to generalising performance based on a resource's operational performance, or will use anecdotal feedback received from the most recent projects. This impacts the consistency and objectivity of the evaluation process.
A common belief is that staff will focus on activities that will directly impact their evaluations. In a matrix model organisation, if post-project feedback is not provided, team members may prioritise their operational work higher than their project work. This may not be a conscious decision, it might simply be conditioning over time, a functional manager is a constant for the resource, whereas a PM is a transient authority (at best). This increases the likelihood of overworked or heavily multi-tasked resources procrastinating or delaying the completion of their project tasks.
To increase the likelihood of consistency in the evaluation process, the following practices should be incorporated:
Use an objective evaluation scorecard with a few (five or less) questions that either have a yes/no answer, or a numerical answer (e.g. on a scale from 1-5, how would you rate…). Provide room for comments, but ensure that the majority of the feedback is solicited objectively.
Insist that PMs establish expectations about the evaluation process with their team members as part of the project orientation process, it does no good to have someone evaluated at the end of a project if they don't understand the basis for this evaluation.
Structure annual evaluations to include the aggregate scores from projects as a component of the overall score - the specific percentage will vary based on the amount of time that a given role spends performing project work.
Even if your organisation follows a functional (i.e. not matrixed or projectised) model, these practices can still apply. While your functional managers might be leading the majority of the projects that their direct reports work on, conducting consistent objective evaluations at the end of each project can vastly simplify the work effort for managers during annual evaluation time.
Without balanced resource performance evaluations across operational and project performance, similar to lessons learned, those who cannot remember the past are condemned to repeat it!
---
Kiron D. Bondale, PMP is the Manager, Client Services for Eclipse, which produces and implements project portfolio management (PPM) solutions. Kiron has worked for over twelve years in the project management domain with a focus on technology and change management. He has setup and managed Project Management Offices (PMO) and has provided PPM consulting services to clients across multiple industries. Kiron served as a volunteer director on the Board of the Lakeshore Chapter of the Project Management Institute (PMI) for six years and remains an active member of PMI. Kiron has published articles on PPM and project management in multiple industry journals and has delivered presentations within the PPM/PM domain at multiple conferences and through regular webinars for the PMI Healthcare SIG. For more of Kiron's thoughts on change management, please visit his blog at kbondale.wordpress.com or contact him directly at kbondale@solutionq.com