Scope Management | By Project Smart | Read time minutes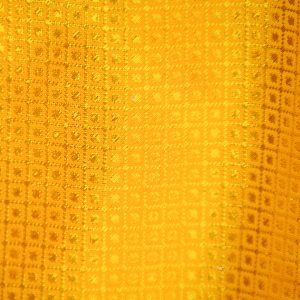 When the scope, or extent, of a project is improperly or insufficiently defined, confusion, delays, and/or cost overruns - scope creep - typically result. Preventing scope creep and managing scope creep is, therefore, built into successful project management.
If the project manager has done sufficiently thorough planning "homework" and subsequent monitoring entailed in ensuring that a given project is accomplished on target, on time, and on budget, without exceeding the specifications and resources allocated, scope creep is unlikely or diminished. If management is lax or incomplete, however, drifting from the original project parameters is only to be expected.
Insufficiently strict or delineated project parameters invite scope creep. If a project takes on a life of its own, it may be a result of poor requirements definition at the project outset, or from failure to sufficiently include project stakeholders somewhere in the project lifecycle.
An effective project plan is based on a reality and needs-based requirements assessment. You need to know before setting out where you're going, what and who you'll need to get there, and when you need to arrive. Because if you don't know where you're going, any road will take you there. And you'll likely wander fruitlessly all over in the process. Informed planning and definition of the project outcome and needs are necessary to anticipate and prevent scope creep.
If scope creep cannot be prevented, it must be managed. Chess champions say that after 40 wrong moves, no one can take over and win the game. But we're not talking about continued uncontrolled changes in a project's scope, but controlled changes. Managing project scope creep, the unplanned, unforeseen incremental expansion of a project to include and introduce additional requirements or dimensions than initially envisioned, requires compensatory assessing and adjusting. It requires change control, to restore the balance among the three constraints that are critical elements of every project:
Time - when is it due?
Budget - how much can you spend?
Performance - what results must be achieved?
In gold-plating scope creep, the original project requirements are augmented or embellished to make the project end-result better, more technically perfect. Again, if the initial project requirements were sufficiently specific, clear and detailed, deviation from the plan specifications would be more difficult and less likely.
In the real world, the triple constraints of a project are never identical in priority. They are trade-offs. Compromises. Project managers in the real world must decide which compromises are least damaging to the project, and they must prioritise.
The least damaging factor will be the weakest of the three, the one that is either the most flexible and/or the least important to achieving your project goal.
Alternately, the least flexible factor and/or the most important to accomplishing the project is your driver. Whatever happens, failure to satisfy the "driver" constraint, equates to failure to accomplish the project goal. Settle on the firmest of a project's three constraints, involving the project originator insofar as possible and realistic, and let that be your guide.
---
Recommended read: Stop Scope Creep Running Away With Your Project, by Duncan Haughey.