Role of the Project Manager | By Brad Egeland | Read time minutes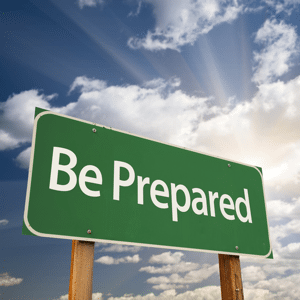 In Part 1 of this two part series, I covered the first five items on my list of eleven important things to do as you prepare for the project you are about to manage with and for your project customer. Again, this is just my personal list of eleven "must-dos", but the list has served me well as I gather info, plan for project kick-off, onboard and inform project team members, and work to cultivate a solid relationship with the project sponsor and his team.
Let's examine the remaining six items on my list:
6. Ask the Customer About Project Funding
It's ok to bring up the money issue. Especially if this is a small consulting engagement. But even if it's a big long-term project it is still important to bring up funding and budget discussions. What if requirements change? What if goals change? What if several change orders happen? What if the project client's business needs and/or priorities change? Would those be project showstoppers or is there appropriate funding for the project. I've dealt with projects that started without the proper funding, only to find out from the customer halfway through that we needed to drastically change the requirements and functionality to fit a smaller budget. This is a risk on every project until you've ruled it out as a risk. The only way to do that is to ask and discuss.
7. Ask the Customer About Training
Some projects and some technical implementations require customer-side training. Either from the delivery organisation or from a third party vendor, depending on the solution being implemented and the technology being used. Discuss training needs very early with the customer. The account manager may have even set some unrealistic expectations with the client that you'll now have to deal with (for example, implying that training is free when it actually isn't). Put this out there now…because it will affect your timeline and budget. You'll want to accommodate any training needs in the project schedule and in the funding for the project.
8. Layout the Change Control Process
That very bad two-word phrase must be discussed. Change control. Scope management is necessary on every project so it's best to discuss how you will manage scope and how necessary changes will be handled. Air that out with the project customer as early as possible. Don't be afraid to talk about change because both of you (you and the customer) know it will happen on the project to some degree. Some requirements will change or be added that affect the timeline and budget to at least some small degree. Or possibly in some significant way. Talk about it early so it's not the elephant in the room during the rest of the project. And then be prepared to bring well-documented and accurately estimated change orders to the table when necessary.
9. Write a Communication Plan
Not every project manager thinks this is a priority, but I do. Laying the groundwork for how, when and by whom project communication will happen is extremely important and will only work in your favour as your customer's confidence grows when they realise you are thorough in your project management actions and you consider efficient and effective communication very important on the project.
10. Draft the Risks Early - Review Often
I think we all know that if we ignore the potential risks on the project then we are being very foolish. That said, setting up a formal risk management process is sometimes hard to do given the many things that must happen early on for the project to get underway. As the project manager, you have a pretty good idea of some general risks that are a consideration on most projects and you can usually look at the project at hand and add a few more. So take that first stab on your own, and then distribute that to your team and include the customer - either initially or eventually. It will make a formal risk management session later on go much more smoothly - or you may even be able to handle the whole risk documentation process electronically by kicking off the process yourself this way. Then review those risks with everyone involved - the key stakeholders - often…usually giving it some time each week on a project status call.
11. Set Up a Detailed Budget Management Process
Have a good process for managing your project budget on an ongoing basis. You can often use your project management tool for this. I personally find that cumbersome and a little over the top, so I use an Excel spreadsheet that doubles as my resource forecast/plan as well. I use a combination of forecast and actuals to manage both with this one tool across all phases of the project. I've shared my spreadsheet below, used many times to manage the project budget and forecast on the projects I lead.
Summary
This isn't a comprehensive list by any means. There is so much to do at the beginning of the project and getting it right early on can mean so much for customer confidence, project team direction and respect, and just overall organisation and forward momentum for the project as a whole. Readers, please share your thoughts on these items and any other activities you deem critical for getting the project started. Most of what I've listed here will also be further covered and discussed in a formal project kick-off meeting with the customer, but anything you - as the project manager and team - can do to make progress on these items prior to that will put you that much further ahead in the process.
---
Download Brad's Budget Analysis and Forecasting Template