Rescue & Recovery | By Jason Becker | Read time minutes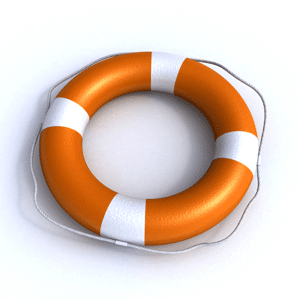 First, what do I mean by "Project Recovery?"
Project recovery is the effort and activities related to addressing troubled projects. In other words, the activities that lead you to recognise that the project is troubled, then bring you to a decision point on whether or not to save that project, then those activities you might undertake to drive that project to completion.
Let's take this a little further.
To Recover or Not to Recover, That is the Question
Most people I talk to who are involved in some kind of project recovery effort are already making the assumption that they are going to rescue it. Not necessarily so. The events and conditions that lead you to initiate a project may have changed significantly over the life of the project and it is important to review those conditions (business drivers, project ROI, strategic company initiative) before deciding to rescue a project.
For example, let's say that you are involved in a project that was undertaken initially as a way to increase profit margins on an existing product. However, the project has a delivery date that is dictated by some kind of market driver such as a conference, trade show, or even an event such as the Christmas holiday season.
When it becomes apparent that the product cannot be delivered by the driver date then one must consider the original objectives for the project and determine whether or not the expected ROI can still be met even though the driver date cannot be met.
The same can be said of features and functions. Even though you could deliver the product by the driver date, you would have to scale back what features or functions you could deliver, in which case the original objectives should be reviewed. It may not make sense to continue if the key features of the product were some of the main objectives behind the project undertaking and they could not be delivered.
How to Recover
The answer to this question is different for each and every project and has a great deal to do with corporate culture, the business you are in, your market influences, executive support for the project (or lack thereof), and a litany of other factors.
Although, at its core, project recovery is very simply about managing the quadruple constraints of time, cost, scope, and the fourth constraint, quality. Project recovery can be the juggling act of determining which of these factors is most important and using tools and techniques that support the driving influences.
For example, if you are behind schedule, there may be some schedule compression techniques that can be used, but they will pull on another of the constraints, cost. Here's another example: say you have plenty of money to fund the project and you may be able to add resources or partner with a vendor, however, the type of work that is outstanding is not conducive to large teams or vendor support.
Conclusion
Whether you decide to undertake the effort on your own or partner with a vendor to address a troubled project, there are a litany of factors that play into project recovery efforts and all should be reviewed and considered carefully before running headlong into a rescue situation.
---
Jason Becker, PMP, CPM, has 14 years of experience in designing, developing, and deploying enterprise-level software products for the Banking, Manufacturing, Real Estate, and Information Technology industries. He is an expert in project management surrounding software products development with an emphasis on disciplined delivery techniques and visionary software development methodologies. He is an experienced leader with skills in IT PMO set-up and management and strategic IT projects alignment.