Rescue & Recovery | By Kenneth Darter | Read time minutes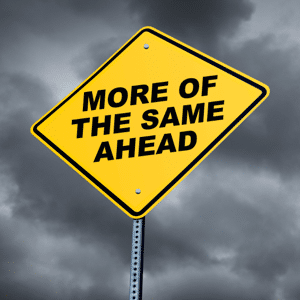 At some point in a project, the project manager may find the team stuck in a rework trap. This might occur when defining requirements or it might occur when the project is being executed. Instead of moving forward, the project team is stuck working on something and then reworking it over and over again. There are many causes, such as ill defined requirements or scope creep or a client who does not really know what they want or need. The project manager must approach this trap carefully in order to free the team and move forward.
Step 1: Recognition
Before anything can be done about the rework trap, the project manager must be able to recognise that the team is trapped. Any project will have some amount of rework in it, but when the baseline dates are constantly being changed or work is getting backed up beyond any tolerance level, the project manager should determine if the team is stuck in a trap of reworking the project to death.
Step 2: Evaluate
The next step to getting out of the trap is to evaluate what happened. Determining the cause of the rework is key in being able to move forward. The project team will provide insight to what is going on, but sometimes it can be more helpful to get a perspective from outside the project. The project team may be too close to what is going on to be able to provide an objective opinion. After all, almost no one will voluntarily perform rework just because they think it is fun; they most likely truly believe that the rework is valid and necessary for the project. It is up to the project manager to make sure they understand that they are stuck in a trap and something needs to change in order for the project to move forward.
Step 3: Solution
Now it is time for the project manager to provide a solution to the rework trap. Perhaps the entire schedule needs to be evaluated and rebaselined, or perhaps the requirements need to be pared down instead of constantly being expanded. Whatever solution the project manager comes up with should force the project to start moving forward instead of remaining stuck in the rework trap. This solution needs to be communicated to the team and help make sure that no one gets stuck in the trap again during the rest of the project.
Step 4: Learn From It
Learning from what happened during the project is a primary skill for any project manager and any project. Understanding what happened, why it happened, and what might have been done to prevent it will benefit the project manager and the project team on the rest of the current project, but also on future projects down the road.