Rescue & Recovery | By Ty Kiisel | Read time minutes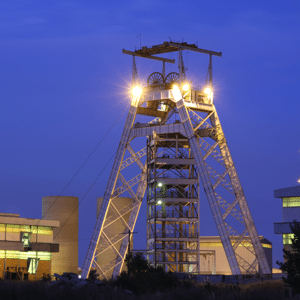 Underground mining is a dangerous occupation. What's more, before the advent of sophisticated breathing apparatus, methane and carbon monoxide made it even more dangerous for the men working in the mines. In the early days of underground mining, because their metabolism was susceptible to methane and carbon monoxide poisoning, canaries played an important role in keeping miners safe.
They provided an audible warning: Canaries typically sing most of the time-when they stopped singing, it was a warning sign that they were being overcome by the toxic gas.
They provided a visual warning: When they started to sway and fall from their perch, it was a signal that they were succumbing to the poison gas.
Miners who paid attention to the early warning signs owed their lives to the canaries. They were able to recognise the danger and get out of the mine before it was too late.
I think everyone would agree that missing deadlines or exceeding budgets is evidence that a project is probably in trouble. However, those symptoms are often recognised after it's too late to do anything about it. Anyone doing project based work knows how important it is to recognise a project in trouble before it's too late. Here is a list of early warning signs that every project manager should be aware of:
Direction from management is either missing or inconsistent: The only thing worse than project leadership that is missing in action, is direction that contradicts itself and changes frequently.
Business management and project management aren't on the same page: If the project gets consistent direction, but it's at odds with company business objectives, there is more than likely a problem.
Project goals are not clearly articulated and understood by the project team: Although every project usually has a business goal or two, projects without a business objective should probably be reconsidered, right? Often those goals aren't clearly articulated or understood by the project team. Occasionally, the business objective is thought to be so obvious it's never clearly stated. Unfortunately this could lead to misunderstanding and inconsistent presumptions about priorities.
Team members don't communicate with each other: Sometimes, even teams that get along well don't communicate well. Communication and collaboration are essential to any successful project.
Recognising problems before it's too late to do anything about them is critical to work management success. Addressing issues early on is the best way to save a lagging project, as well as a project manager's career. What early warning signs to do you watch for?