Recommended Reads | By Don Wood | Read time minutes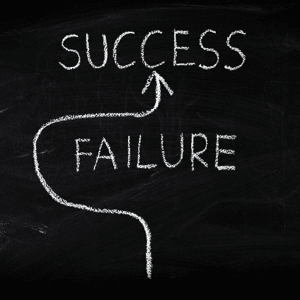 Studies have shown that many IT projects are considered to be failures. The Standish Group has reported high failure rates for years and recently a study by KPMG found that about half of the respondents reported at least one failed project in the past year. Why do projects fail? The reasons are too numerous and varied to identify; however, I'll discuss some common failure points. This is not isolated to IT; it applies to any type of project such as improving a business process, performing a software selection, or anything that can be defined as a "project." So, what is the definition of a "project?" According to the Project Management Institute (PMI), a project is a unique temporary endeavour, with a set beginning and end.
Now that we've defined a project we should also define "project failure." That is to say, how do you know if the project failed or succeeded? Ah! That is actually one of the reasons projects fail! In other words, not defining the success criteria can lead to failure. For example, if we implemented a new software system and it worked exactly as the vendor stated, but nobody in the company uses it, was the project a failure or a success? I worked on a project for a large Federal Government Agency and something similar happened. It was on a project that occurred before I arrived. There was a large IT project that was scrapped because the business didn't like the way it worked. But people in the IT Department were patting themselves on the back for delivering the product on time. Sounds like a failure to me!
Okay, so what are some common reasons projects fail?
Lack of clear scope of work
Not defining the project success criteria and expectations
Lack of communication
Inadequate planning
Lack of skilled resources
Unrealistic time, budget, and/or scope
Lack of risk management
Lack of Senior Management and Business ownership support and involvement
As I said before, there are many reasons why a project may fail, but if you take care of these common issues your rate of success will be much improved.
---
Don Wood is a PMP with over 25 years of experience in project management, business process improvement and information technology for the Real Estate industry. Don blogs about his Real Estate Technology experiences at DBRW Real Estate Technology