Recommended Reads | By Sheldon Needle | Read time minutes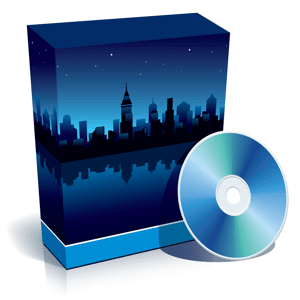 Although many construction companies are still using spreadsheets and shoeboxes to manage their projects and track the volumes of details that go into a single job, the use of industry-specific project management software is becoming more prevalent. One reason for this is that more construction software providers are developing integrated project management modules to compete with the leading stand-alone project management systems.
The question is: how will your company benefit from investing in construction project management software?
Project management software delivers many benefits to construction companies, including executive level reporting for a single job or across all projects, field administration such as punch list tracking and daily report logs, change order management and purchase order management. However, this article will touch on three main features of project management software that deliver big benefits: process standardisation, document control and cost control.
Process Standardisation
Project management software provides a standardised method of managing jobs. This streamlines each step of project execution, makes it easier for new employees to learn your system and allows project staff to seamlessly move from job to job with a minimal learning curve and quick ramp-up time. Standardising project management forms (such as RFIs, submittals, transmittals, change requests and business letters) also provides a consistent look and feel to all of your documents, which presents your company in a professional manner and contributes to your brand awareness.
Document Control
Using spreadsheets and word processing documents for your project management documentation and correspondence is inherently flawed because these disconnected tools don't provide a single data repository for project information. Instead, records are often kept on the project managers' local hard drives or scattered around your company's network.
Not only does project management software provide a single source for all of your project documents, it also provides a systematic method for documenting, tracking and following up on critical issues. Having a single source for data storage provides visibility into the important details needed to make profitable business decisions. Vital project documents are never lost or misplaced and audit trails typically identify who created or modified a document and where it is at in the project management or approval process.
Cost Control
Managing costs on a project is the key to protecting profit. Project management software provides real-time cost data that helps you make profitable decisions on your jobs. The status of budgets, contracts, change orders and more are all available with a click of the mouse for instant assessment. This also provides an early warning system for issues such as cost overruns and scheduling snags, which allows you to take corrective action when needed.
Although your spreadsheet and word processing systems may be comfortable and familiar, they may not be the most profitable method for project management and, in fact, may be eroding your revenues. Whether you choose to implement a stand-alone solution for managing your projects or an add-on module that's part of your construction accounting software, the benefits of changing to a standardised method of managing jobs is worth the pain of mandating use of such a system. Process standardisation, document control and cost control are just the beginning. Many other benefits will be realised when you have standardised on a systematic method of managing jobs.
---
Recommended read: The Best Tech Solutions for Better Project Management & Collaboration, by Summer Wilde.