Recommended Reads | By Gil Junqueira | Read time minutes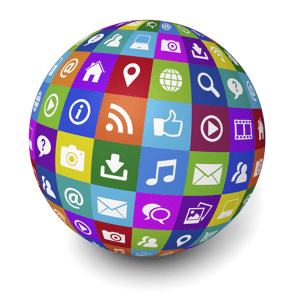 With the rise of social media in projects and organisations, there is a renewed need for some kind of guidance. This guide should be clear, concise and free of ambiguity. It should further the interests of the project while protecting the parent company's intellectual property and corporate goals. However, social media interaction should only be limited in the areas where it is absolutely necessary, and no more than that.
Projects can and should benefit from the opportunities for interaction provided by social media. The free dynamic exchange of ideas serves the project's interests and should be embraced by project managers. However, this rising technology has also the potential for misuse. Knowing how to maximise returns while reducing risks is a challenge. Below are ten simple rules to guide the discussion:
1. The Social Media Environment Should Consist of Project Stakeholders and No-One Else
While this may seem like common-sense (and it is), the interactions provided and facilitated by social-media should be limited to Project Stakeholders, which means that project participants should have designated social-media accounts for this purpose.
2. Use of Social Media in Projects Should Be Governed by Policies Set Forth by the Project Manager
While a project only exists as part of a parent company's overall environment, it has unique characteristics that are better addressed by policies set forth to work specifically in this context. A project must be able to roll out a unique product or service, and it must do so by efficient use of scarce resources. The project manager, therefore, must be willing to incorporate more aggressive and risky tactics, which are not always suitable for the ongoing operations of the parent company. The parent company's conservatism, on the other hand, might slow and negatively affect the project's dynamic environment.
3. Social Media Should Be Assessed by the Project Manager as Part of the Planning Process
Social media requirements should be part of the Project Communications Planning Process. Assessing the communications requirements for a given project is the responsibility of the project manager. Project managers, as part of the Communications Planning Process, should analyse current project requirements and decide which social media strategy to pursue.
4. Social Media Usage May Not Need to Be Limited to Only One Type, but It May Be Limited Nonetheless
Social media comes in many flavours and types. Knowing which ones serve the project's interest is the responsibility of the project manager. If the project manager deems a particular outlet as inappropriate to the project's interests and goals, he or she may restrict or deny access to that media altogether.
5. Social Media Implementation Should Be Monitored as Part of the Monitoring and Controlling Process
The cost of using social media in projects is the increased risk of distractions, illegal intellectual property transfer and others. The cost opportunity of defaulting to conservatism and not using social media might be decreased collaboration, lost synergy, ineffective processes, less innovative thinking and others. Knowing how to find a balance between these two seemingly contradictory strategies is a challenge. Monitoring and tailoring the strategy along the way to fit project objectives is something the project team should be prepared to do.
6. The Benefits of Using Social Media Should Outweigh the Risks
Determining whether to use social media in the project or not is a business decision and is unique to every project. Risks take many forms and could manifest themselves in the company's political arena or concerns about loss of intellectual property.
7. Starting Small and Building Up Is Better Than Starting Big and Crashing
Sometimes incremental changes are better than big ones. This is one of those circumstances. It gives time for others to adapt and digest the idea. It buys time for feedback loops to catch up and adjust the system. The project manager does not need to deploy five different social media outlets, all in the same time frame. Starting with a Wiki and building up from there might be more realistic.
8. Social Media First Priority Should Be to Build a Community
As a first priority, social media efforts should not be geared towards building environments such as bug tracking, brainstorming or troubleshooting. It should have one goal in mind and one goal only; to build a community for the project's stakeholders. After that sense of community is present and the social media used, it then can branch off to include more refined goals.
9. Social Media Efforts Need a Champion
Social media use in projects can be a change for most organisations. Social media itself can also be an agent of change. Therefore its use might be deliberately slowed or outright opposed by others. Having a champion that will lure people in, shifting the discussion from traditional methods to this new environment might be the difference that separates success from mediocrity.
10. Social Media Amplifies the Good, as Well as the Bad
Social media's capacity to bring people together from all over the globe can result in synergy, highly efficient and innovative teams, with qualities that are more than the sum of the individual parts. However, its capacity to bring desirable traits and thinking to the foreground is the same for the undesirable as well. Therefore, a "Social Media Maturity" for teams or organisations should be taken in consideration before widespread use in projects.