Recommended Reads | By Emory Miller | Read time minutes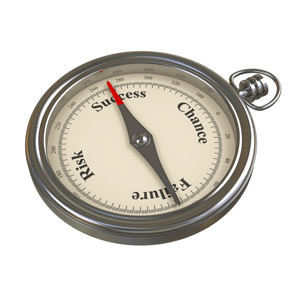 I like to think of programme management as business lessons learned because it is the experiences and successful practices that help us understand how to manage effectively and efficiently. I also like to think of programme management as an open-source discipline, because we, as a community of practitioners, continue to contribute to its growth, success, relevancy, and acceptance.
We celebrate in its success. The practice of programme management by organisations worldwide has consistently resulted in highly successful programmes and results. Unfortunately, we are also aware of many failed programmes. The PM Paradox describes the dilemma this way: "Why do major programmes and projects fail, some with dramatic results, when we have such a long history of best business practices, documented in a precise discipline called programme management, and practiced by fervent and highly skilled practitioners?" Said another way: "With well laid plans and well executed launches, why do projects, months later, fail to achieve their cost, schedule, and performance goals?" I suggest the answer is simple, we don't execute well.
We plan diligently and launch our projects with all of the best intentions but we don't follow through during the execution phase with the same level of perseverance that we begin with. Project management is not about executing a perfect project plan. It is about steering a path to a set of goals. Projects live in a real world and project paths wiggle as they are affected by day-to-day influences. The role of the project manager is to know the true status of his or her project at every point in time and to make real-time decisions to adjust the project, as it wiggles, to ultimately attain its established cost, schedule, and performance goals.
So one question remains and begs to be answered: "How do you consistently know the true status of your project?" I suggest you know it through Independent Program Oversight.
Independent Programme Oversight, or IPO, is a support function performed by highly skilled practitioners in programme management who are fiercely independent of biases and political influences. These individuals are accountable and loyal only to the project manger. They are single-purposed in that their job is to make sure the project leader knows the project's true status in two ways: its adherence to programme management principles and its progress toward its set cost, schedule, and performance goals. The inherently fundamental role of a project manager is to make informed decisions consistently over time in response to changes in the project or its environment. The IPO allows him or her to do just that.
In providing this transparency of status, the IPO is also available to perform tangential functions requiring an independent perspective. The IPO:
Conducts multidisciplinary reviews at designated decision milestones to evaluate programme and project objectives, efficiencies, and effectiveness.
Provides independent assessment of cost and schedule compliance, earned value reports, and methodologies.
Recommends approaches for programmatic and technical risk mitigation.
Provides independent due diligence on critical risk aspects of programmes and projects.
Improves the agency's independent programme and project review processes through synergistic relationships with other agency review organisations.
Assesses process maturity against accepted standards of performance.
Oftentimes, as we consider the tough challenges of the business world, we resort to saying "there is no silver bullet." I suggest a different mindset, though. I suggest programme management is a silver bullet. Projects planned and executed in accordance with sound business practices are successful. The PM Paradox dissolves as project leaders stay informed and make real-time decisions that steer projects to successful conclusions.
---
Emory Miller is a Senior Vice President with Robbins-Gioia, LLC, a programme management consultancy headquartered in Alexandria, Virginia. He can be reached at emory.miller@robbinsgioia.com