Recommended Reads | By Brad Egeland | Read time minutes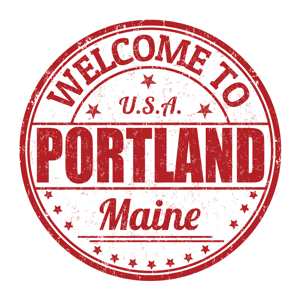 As my wife continues to force the country genre on this classic rock guy, I actually find some connections with many of the songs and how they relate to life in general and, in some cases, to project management.
Other than the fact that the term "blue jeans" is usually proceeded by the word "them," as in "she looks good in them blue jeans," or that they seem to have lots of time for conversations with strangers in bars and little regard for continued employment, as in "I may get fired but that's alright, I'm doing what she likes…," I can usually relate to many other concepts and principles presented in the songs.
One Tim McGraw song really hit home for me - Portland, Maine. First, because I was first made aware of Portland, ME about 15 years ago, and my first thought was that the state was a typo. Then I'm thinking, "Where the heck is that?" I had to go away and research and found out that there actually was a place called Portland, Maine.
Now, let's bring this back to project management. You know those times when a project customer wants something on a project that no one on your team has ever heard of?
No one has checked out that technology. No one is even sure that what they are asking for is even possible…let alone practical. You're tempted to say, "What are you even talking about?!?" Much like me thinking, "Portland, Maine…I don't know where that is."
What do you do?
You certainly don't want to seem ignorant. Likewise, you don't want to just blatantly agree to go along with or endorse something you don't understand or know much about.
Just like one lie can lead to another and another, soon all you have is a messy house of cards that is bound to fall apart at any moment. The same is true with acting like you understand and can do something that you know little to nothing about.
If you keep going along with it, you will be wrongfully setting customer expectations that you likely cannot fulfil. Believe me, customers would rather you be honest with them and set proper expectations.
So if you find this happening on your project, and you just don't know where Portland, Maine is, then what do you do?
As for me and my teams, these have been our chosen steps…
Ask for More Details
Clearly this article assumes you're lost and need a better understanding. So say so. Tell clients that while their option sounds good, you and your team need more information from them as to why they are pushing for this choice. You need to know how it fits with their business processes.
Go Away and Research
Next, go away and conduct some thorough research. It's a good excuse to broaden your horizons and learn about new technology. Whether or not you end up using it, the effort will still be beneficial.
Meet Internally to See if You Have Enough Understanding
Next, regroup with your team. See if you have enough understanding of both the project and the new technology to make some key decisions about design and next steps. If not, do more research.
Meet Internally to Determine if That's the Best Way to Go
Once you feel comfortable with your level of knowledge on the topic, discuss with the team as to whether this is a good path to a solution. Come up with several options and solutions to present to your project client in the next step.
Present Options to the Client
Finally, go back to the clients with your new-found knowledge. Keep in mind, If you're going to squash their dreams of using this new technology at this point, you need the knowledge and reasoning to back it up…so be ready.
Summary
Whether you follow these exact steps or develop your own, the bottom line for all of this is that you will have clients that want you to do this or that on the project. If you aren't familiar with something, it's better to say so and do research than to pretend.
Never just say yes to your client without giving it some thought. Once you do, you've set expectations. You better be ready to meet those expectations and be judged against them.
Good luck!