Recommended Reads | By Duncan Haughey | Read time minutes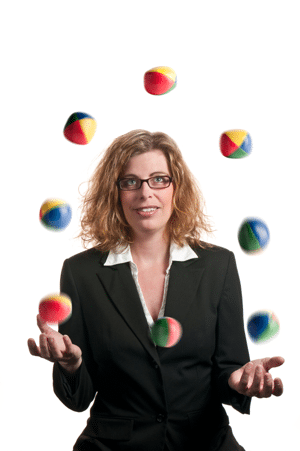 What is the maximum number of projects a project manager can run concurrently before he or she becomes overloaded?
In a recent edition of PM Network magazine, project managers are bemoaning the number of projects they're asked to manage, with the average number of concurrent projects standing at eight. This number seems high by anybody's standards, especially as many are large and high-profile initiatives.
During an interview for a role of project manager at a software house some years ago, I made the mistake of telling the interviewer that project managers should manage one project at a time so they could give it their full attention. Not something he wanted to hear. After some hasty backtracking, I managed to convince him I was happy to run concurrent projects and got the job.
At the time, this is what I believed, but since then have accepted the reality that in business today, project managers have to manage several projects at one time.
So accepting this, how many projects should a project manager run? It's not an easy question to answer, as every project is different in size, complexity and importance.
The more balls a project manager has in the air at any one time, the more likely it is he or she will drop one. Recently this happened to me. At the time, I was managing several small and medium-size projects and failed to notice that one was heading for problems. The project was in the execution phase, with a strict delivery deadline. Unfortunately, I'd neglected to realise there was extra testing needed, to guarantee the software applications security on the Internet before it could go live. I'd not planned for this work and had to scramble days before go live to get a third-party to do the security testing. Luckily they had people available, and we met the deadline, but it caused some sleepless nights and didn't improve my reputation as a project manager.
So, was five projects too many to be managing at one time? In short yes, the fifth project was the straw that broke the camels back. I didn't spend enough time managing stakeholder expectations, allowing a significant work package to become overlooked.
So what can project managers do to avoid project overload?
Learn to say no - recognise when enough is enough
Avoid taking shortcuts to take on more projects
Delegate certain parts of projects to subordinates
Set priorities by importance and delivery date
Spend sufficient time managing stakeholder expectations (including your line manager)
It's not possible to say what the maximum number of projects a project manager should run at once before he or she becomes overloaded. However, it's certain that if the number is greater than, say, two or three, there is a risk of running into problems. Be clear, the more projects a project manager undertakes, the less efficient they become.
So in my job interview was I wrong? No, if a project manager devotes all of his or her time and effort to a single project then there's little risk of distractions or a loss of focus. However, this is not reality in our modern business environment where project managers have to manage multiple projects concurrently. So be careful not to become overloaded, otherwise, you could find you have problems that damage your reputation as a project manager.