Recommended Reads | By Brad Egeland | Read time minutes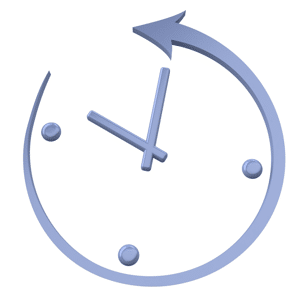 We all have probably wondered about this in our personal lives, haven't we? I love my family and I've very much enjoyed my life up to this point, but I have to admit that this thought has crossed my mind. If I had one thing in my life that I could do over, what would that be? It definitely would be to have stopped and taken the time to enjoy my now adult children more when they were younger. I travelled a lot for work and very much felt the pressures from work even at home and allowed that to cause me not to enjoy them like I wish I had. Thankfully I have already been given a bit of a do over. We have adopted four little ones over the past five years, and because I work remotely I have been blessed with spending a lot of time every day with them. My own do over, I guess. And I do have a great relationship with our older kids, I just realise spending more time with them when they were younger would have been very nice.
So, I think at some time or another most of us wonder this same thing in our personal lives. But what about our professional lives? What about our careers? Or our career moves? And from a project management standpoint, what about our individual project engagements?
If you had one do-over on a project? What would it be? If you could turn back the hands of time and do something different on one of your projects or handled a situation differently with a team member or customer, what would it be?
For me it's a bit of a tough call. But I think I know what it would be. I consider myself a customer-first type professional. And there have been times when issues - significant issues - have come up on projects that need to be discussed with the client. It was easy when I was working on government contracts. We told them everything - the organisation I was working with just operated that way plus it involved working with highly sensitive data for millions of people…it was the only way to operate.
Fast forward to a professional services organisation I was working for a few years ago. Implementation issues had caused a major budget overrun. I wanted to take it to the client as early as possible and I was directed not to as we tried in vain to rectify the situation on our side. It wasn't successful and by the time I was finally able to discuss the budget issues with the client it was too late. They were unwilling to go forward and pulled the entire project. My do-over would be to go to that client earlier on when my professional instincts told me to do so. At that point the financial issues weren't so out of hand and some additional corrective action – with the client's help, may have made a difference. And I would do it in a heartbeat if it were to ever come up again.
Call for response
What about you? What would be your mulligan, to use a golfing term? Your do over? An entire project? A particular decision? A career choice? Please share your thoughts.