Recommended Reads | By Project Smart | Read time minutes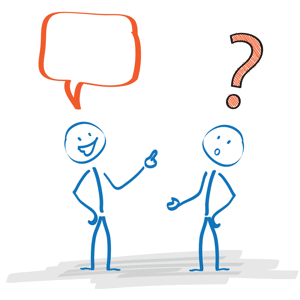 The fear of failure ranks with public speaking as one of our biggest fears. The causes of failure are widespread and usually specific to the project at hand, but there are some common threads that run through failing projects.
Perhaps the biggest cause of a project failing is a lack of communication or understanding on behalf of project participants. Typically this problem starts at the beginning of the process, and if it's not fixed, it will run all the way through to failure. Even if projects are well-defined, they are often not communicated team-wide.
Recognising that communication problems probably exist is a great first step. No matter how far along a project is when you get involved, start out on the right foot with clear communications. Call a "communications summit." Insist that the parameters of the project and the roles and responsibilities for various assignments are clearly defined. Lead the process if you have to (and you might have to). During the course of a project, establish regular intervals for feedback and project monitoring. Define (in as much or as little detail as necessary) the methodology you'll be using for completing your portion of the project, and make sure that the people who need to understand what you're doing actually understand.
Sometimes projects are doomed by unrealistic deadlines. If a project is late getting out of the blocks based on the amount of work that needs to be done, it has a very low probability of success. If success is a goal, you should steer clear of projects that fit this category.
Finally, even the smartest, most ambitious people can fail if they are faced with a project that doesn't have enough resources. A lack of resources - whether people, technology, software, or money can kill a project fast.
So how do you avoid taking on projects that are doomed to fail? How do you get out of them once you find yourself in one? Or is it best to stick it out, do your best, and try to pull a rabbit out of a hat?
Just as problems with projects are specific to the project, the solution is too. As often as possible realistically evaluate your probability of success before you commit to a project. It increases your chances of success and avoids dragging you down when there's no other direction to go.
Succeed by first choosing your projects wisely and then ensuring that communication is clear. People never plan to fail. They just fail to plan.