Recommended Reads | By Brad Egeland | Read time minutes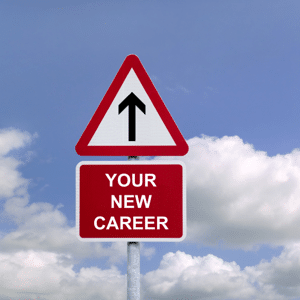 I get asked lots of questions from time to time from individuals - both on a personal level and a professional level - who aren't project managers. I'm guessing we all do, so I'm hoping that this series of articles will generate some discussions. I want to address some of the topics that come up from these questions. They may be meant more for the non-PM looking to become a PM…there are a lot of those individuals out there in the business and IT world and probably many other sectors…it's just that those are the ones I deal with the most.
For this article, I want to address the "Why project management?" concept.
For me it's easy. I was working in a government contracting world and a large Department of Education contract my company was bidding on needed a project manager to propose as a key resource in the proposal. I had been a developer for a while, but I was ready for a change and I had discussed that with my manager and other leaders in the organisation. The timing was perfect. I had started taking on more administrative-type assignments that would build PM-type skills like estimating, large-scale budget management, resource management, and change control, so the groundwork was being laid for the career change. We won that contract, I took on the proposed role in the new contract upon award, and the rest is history.
I wouldn't trade my early application development experience for anything and I know that it was a necessary building block to a successful technical project management and IT consulting career. But I'm much happier in a role like PM where leadership and swift action and decision making is expected. To the outside world I realise that project management may sound boring and mundane. But it is not. Every project is different. Every customer is different. Most use different technology from time to time so it's always going to be a challenge and a learning process. And every team I manage is different.
If not currently a project manager, but you think project management might be for you…ask yourself the following questions:
Do you like playing the lead role?
Are you ready to make decisions and take responsibility for the outcomes?
Do you have the financial skills to manage large project budgets?
Can you tell executives 'no' and stick to it?
Are you ready to manage resources?
Can you react quickly to change and problems as they arise?
If you've answered yes to most or all of these questions, then it's likely that you've at least thought it through enough to take the next step and let your leadership know that this is a career path that interests you. Certification isn't necessary to get started – in fact you'll need several project experiences and a year or two of project management experience behind you before you can even take the tests for certification. But that's for the future. For now, figure out if this is for you and get started on a small project soon, if possible.
Summary
I can understand that it's difficult sometimes to see the appeal from the outside looking in. But for me, the application development world was boring…there was no way I could see myself doing that for another five or ten years. Likewise, I have had friends who are or were developers try PM or resource management and it drove them crazy. It depends on your personality in many cases. Most of those techies who tried it and decided 'no' went off to become independent consultants or started their own web/app development business or switched gears into another administrative position that suited them better than PM. The key is to not let yourself get settled in a career that doesn't fit you because you'll likely never be truly successful.