Project Sponsorship | By Abid Mustafa | Read time minutes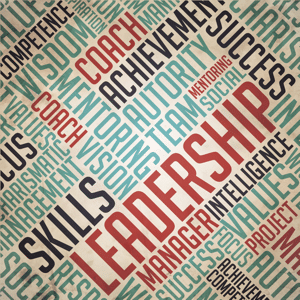 Over the past decade or so, I have been involved in project work performing a variety of roles. I have led the enterprise PMO and played the role of an executive sponsor; yet there still exists a widespread perception that executives do not do enough to support the delivery of projects.
The gap between perception and reality regarding strong executive sponsorship for project work is closing but not fast enough. I'll be the first to admit that executives can do much more to play an instrumental role in seeing projects through to the very end. But project teams must appreciate and understand that executives have a tough job at hand.
In addition to project work, C-level executives in general have to manage corporate strategy and departmental plans, commercials and contracts, financials and budgets, people and technical resources, administration and logistics, and last but not least office politics. Striking the right balance between project sponsorship and these activities is extremely demanding, and all too often the workload takes its toll.
Nonetheless, this should not serve as a pretext for executives to become inactive spectators when sponsoring projects. On the contrary, it can be argued that by managing the company's work in terms of projects and programmes, executives can optimise how to manage their workload better.
In this article, I would like to address some important points based on my experience that can help executives become good sponsors by providing the right environment for project teams to deliver successful projects and programmes.
1. Sponsorship Must Be Limited to a Few Key Projects
The practical reality of active sponsorship requires executives to be engaged in less not more project work. Challenging projects and programmes are often taxing on executive time as they involve several meetings to resolve key issues, make intelligent decisions and provide guidance to project teams. This means that executives at best can get directly involved in two or perhaps three - at best - large projects or programmes at any given time. To expect executives to take on more than this runs the risk of executive fatigue, disengagement and in the worst case lip service. To mitigate such situations the company has to strike a fine balance between its aspirations and its capability to deliver. By introducing a proper project portfolio management methodology and recalibrating the mindset of the company to do less, executive sponsorship will invariably improve.
2. Learn to Use the Right Language to Communicate Project Work to Executives
One of the persistent challenges that project managers and their teams fail to overcome is ineffective communication with the executive audience. A parlance that is heavily laced with project management terms can be quite off putting and only serves to entrench misunderstandings regarding projects. Likewise content that is heavily immersed in details produces the same negative connotations. Project managers and project teams must communicate in a language that the executives can understand. This should not be misconstrued as using only financial terms to communicate project status updates. Instead, project managers should present project updates by employing terms that the collective executive audience is comfortable with. For example the Chief Technical Officer (CTO) is in a better position to understand project information if the content employs technical terms that the CTO is familiar with. Similarly, the Chief Financial Officer (CFO) will be more receptive if financial terms are used to convey the project information. Hence it is vitally important for project managers and their teams to get to know their executives and how they think and communicate. This will help in the reduction of the communication gap, and through experience, project managers should be able to communicate effectively with the executives.
3. Thoroughly Prepare for Executive Meetings
There is nothing more annoying to executives than to attend project steering meetings and discover that the content is not thoroughly prepared or well researched. Poor content means that executives will be turned off, vital decisions will get delayed and projects will not move forward. Additionally, when issues are discussed it is always helpful to show the root causes accompanied by several solutions. All of this helps executives arrive at decisions swiftly, thereby minimising the need to have lengthy meetings to clarify the content and explore solutions from first principles.
4. Always Assume Executives Need to Be Educated on Project Management
Project managers and their teams make the mistake of assuming that executives are fully conversant with the discipline of project management and are aware of the latest trends such as adaptive project management. Nothing could be further from the truth. Executives need to be constantly educated about sound project management concepts, tools and techniques. For instance complex projects require a slightly different approach to conventional projects. Executives will need to understand the importance of techniques like tracking known unknowns or the rolling wave plan.
Where appropriate, executives should undergo professional training to enable them to speak and understand the same language as their project teams. Training could be in the form of industry professional project management courses such as PMP or PRINCE2, or customised in house courses specifically design to instil project management concepts within the operating environment of the company. Project managers should exploit every opportunity to encourage executives to learn more about project management. Strong persistence in this matter will eventually pay off.
These are just some of the points that I believe will help both executives and project teams improve executive sponsorship. In the end, executive sponsorship is a two way process that requires strong participation from both executives as well as project teams. This is a long journey and there are no easy shortcuts.
---
Abid Mustafa is a seasoned professional with 20 years experience in the IT and Telecommunications industry, specialising in enhancing corporate performance through the establishment and operation of executive PMOs and delivering tangible benefits through the management of complex transformation programmes and projects. Currently he is working as a director of corporate programmes for a leading telecoms operator in the MENA region.