Project Portfolio Management | By Louise K. Allen & Carrie Nauyalis | Read time minutes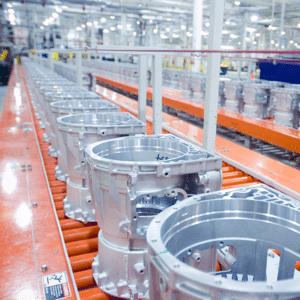 The face of product and portfolio management has changed enormously over the last 25 years and the tools that are now available enable product managers to work more quickly and efficiently than ever before. Speaking at the recent Pipeline 2011, the online product development conference, Louise Allen and Carrie Nauyalis of Planview discussed what they see as the latest five 'game changers' in product management and why each one is critical in bringing a project or product to market.
No. 1 - Portfolio Prioritisation
Are you working on the right things? The discipline of portfolio management isn't new, but applying it in product organisations is much more recent. Product managers should ask themselves - what is the competition doing that I'm not? Are we prioritising our product portfolio so that our hottest products get to market more quickly?
Successful portfolio prioritisation is about several key factors. These include driving revenue into your organisation and measuring it through a variety of financial metrics; and aligning with the corporate and product strategy, ensuring that the priorities move you in the right direction for your particular company, product or product line. It's also about securing the resources to deliver the product, and evaluating and measuring the tolerance to any risk involved. Most companies will also want to think about the impact of any activity on their brand, and whether the proposed strategy allows for successful leapfrogging of the competition.
The most recent factor that has come into play is sustainability. What will the impact be on the environment? Taking this into consideration, whilst evaluating the portfolio, is key.
And last, but of course not least, is the ultimate question - how will the product be received by our customers.
Software solutions, such as Planview Enterprise, include an investment analysis, which helps product managers to put in place a 'what if' scenario plan. This will evaluate product, features, projects and programmes and align these against the targets you've set, assessing whether you have the capacity to deliver. This functionality provides a product management team with the capability they need to drive products onto the market.
No 2 - Resource Management: How do I best utilise my people?
You must have the resources to execute, or you can't deliver. One of the top three 'pain points' highlighted in the Planview benchmark study revealed earlier this year, was having too many projects for the resources available. It was clear from the results that companies wanted to be sure that their precious resources were aligned to products with the greatest strategic and financial returns. However, many respondents to the survey reported that they relied on manual approaches, such as spreadsheets to manage complex product portfolios.
The game changer, therefore is about three things: the first is strategic organisational planning, the second is ensuring that the resources for ongoing development are in place and the third is about dealing with the change that comes with all this planning.
Product managers have to consider how they are going to avoid resource bottlenecks, reduce risks, meet the launch date, eliminate resource cost over-runs, be proactive and respond to change in the organisation. If you find the best solution to deal with resource capacity planning at the outset you will be able to deliver on time and on budget.
No 3 - Agile Product Management: Why should I care?
'Agile' is not just a development concept. It is an approach that in product management should be used every single day in order to do the job better. There are a lot of agile tools available from velocity and burn down charts through to backlog for the product. Why should you care? It all comes down to delivering what customers want. That's the job of product development and how developers are measured. Being able to have a clear view into how a project is developing and managing it at every stage is critical. Agile means being able to feedback to customers and involve them in the decisions and in the progress being made, and it provides a central point for all product ideas and backlogs, which is essential if a member of the product development team is away or uncontactable. Agile also helps you to be flexible to change and to meeting customer needs and bringing them into the agile circle. Agile is also increasingly helping companies with quality, enabling them to test a solution or product throughout the development process. This is also a major time-saver.
No 4 - Social Product Management: Are product managers going social?
Are product managers going social - they certainly are. Most product managers probably follow the blogs and tweets written by other product managers in their sector, and possibly even respond to points that they are making.
Product managers are embracing 'social product management' as quickly as any other industry is incorporating 'social'. From a product management standpoint it is very important to see what competitors, customers, analysts and industry experts are saying through social media. It helps to keep you abreast of issues that are arising and 'in the know' when industry experts outline their predictions or the next big trend. And if your competition has a big announcement you will want to be the first to know about it. Being on top of product social management is critical in terms of how product managers do their jobs moving forward.
Aligned to this is social collaboration. Imagine you are in the middle of a big product development, and your team is spread across the world. How do you keep on top of what is going on? Through social collaboration, in the form of video or voice conferencing, and this is now possible by simply clicking on a name in your product management dashboard - that's getting social.
No 5 - Product Management Analytics: What data do I need?
Probably the most important question that a product manager can ask is how can I show the key data that illustrates how my project is moving forward? In order to meet management demands for clarity and progress reports, product managers have to be able to instantly access a product backlog, ideally from one location.
Through the analytics, product managers can answer management questions relating to the relationship between innovation, enhancements and customer requirements, and queries about cost, capacity planning, offshore resources and the date that the product it is due to release. A product manager might also want to provide a revenue forecast.
One of the most popular metrics in the analytics function within Planview Enterprise is the roadmap. This can be based on the release date, the product, even by the market. In Planview Enterprise all the key items are in one location, and all the information is in real-time, so the product manager can provide current data to management very quickly. The automated roadmap saves time and effort and allows you to pivot the data so that it can be seen by different criteria.
Rather than spending time putting the data into a PowerPoint presentation, the product manager can use this slide, directly from Planview Enterprise, knowing that all the data is current. The additional benefit of real time analysis is that when you are thinking about your portfolio and trying to decide where the priorities lie, you have access to all the other relevant information such as what the competition is planning, your brand values, your resource capacity and factors relating to sustainability. If you want to make a change, you can do this in real time and the metrics will change instantly in one screen.
These are the current game-changers, the activities that will put your product management ahead, enabling you to automate at every stage from ideation all the way through to launch. These tactics remove unnecessary, time-consuming tasks, and deliver to you all the analytics and information you need to product manage effectively.
---
Louise K. Allen is President of Product Management at Planview and brings more than 15 years of experience in all facets of bringing technology products to market. Louise heads up product management for Planview, developing product strategy and overseeing execution and delivery. Louise joined Planview from Quickarrow, where, as Vice President of Product Strategy, her efforts drove the company from self-funded startup to consistently profitable.
Carrie Nauyalis is Product Line Manager at Planview and manages the strategic direction and development of Planview Enterprise Product Portfolio Management and Planview Process Builder. Carrie began her career at Planview implementing portfolio management solutions and training clients around the world, specialising in large, international implementations.
---
Recommended read: The 6 Project Management Trends You Need to Know, by Duncan Haughey.