Project Portfolio Management | By Demian Entrekin | Read time minutes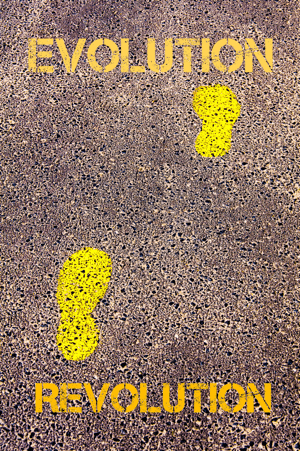 As project portfolio management continues to gain momentum in all sectors of the economy, one question that continues to plague my thoughts is whether PPM represents a significant departure from traditional management techniques, or does it reflect an evolutionary step, a natural addition to traditional project management techniques?
This is perhaps too simple a dichotomy, and I have pointed out false dichotomies in the arguments of other writers. But still the question continues to stand unanswered. On the one hand, PPM builds on traditional project management techniques and so it is tempting to see PPM as evolutionary, a mere ratcheting up of a discipline. And yet on the other hand I continue to see traditional project management cultures struggle to get their arms around how PPM changes the entire notion of why a project exists and what it's supposed to accomplish.
One significant difference is transparency. Many project management driven cultures are fearful of transparency. They prefer the relative darkness of projects that are managed by legions of inscrutable Gantt charts and spreadsheets. Subjective assessments. Guesswork. They like the ability to manipulate the actual progress of any project or initiative through creative interpretation. This may also reflect the sense of power, however small, of being the project manager. The belief that they are at the helm and can steer the ship like a captain at sea.
Another major change comes in the form of project approval. Projects will no longer be initiated because someone decided on their own that it seemed like a fun thing to do. Project initiation and approval will become more standardised, just like the procurement-to-payment process. You can't just wing it.
But are the talents and values of the traditional project manager actually at risk in a PPM environment? Certainly they will be forced to align themselves with the organisation with greater accountability. But are they somehow less valuable to the organisation? Based on observed experience, I would argue that, in sum, they are in fact much more potent and thus much more valuable.
Another major departure from traditional project management arises as senior management has greater visibility and responsibility for the performance of the project portfolio. This appears to be a significant adjustment, and one of the reasons some PPM implementations stutter several times before they hit their stride. Conflicting agendas, uncertainty, new obligations, all of these changes confront the leadership team and they struggle to get on the same page.
But like it or not, PPM has arrived and it now appears inevitable. Visibility, transparency, accountability, measurement, these things are significant competitive advantages and those organisations that figure it out first get the proverbial brass ring. And so have I answered the question? Yes and no.
For my part, I see PPM as a transformational shift, and it will bring across whatever project management disciplines will continue to add value in the new model. It will also leave behind those that don't.
---
Demian is the CTO of Innotas. As founder and CEO, Entrekin oversaw marketing, product development, sales and services for the company. Today, he focuses on strategic product direction. Prior to Innotas, Entrekin co-founded Convoy Corporation and was Chief Architect of its initial products. In that role, Entrekin helped the company lead the middleware market with an annual growth rate of 670 percent and played an instrumental role in Convoy's subsequent acquisition by New Era Networks in 1999. A recognised thought leader in project portfolio management, Entrekin has published numerous papers on PPM and his blog PPM explores current issues related to successful PPM implementation. During his 18 year career, Demian has assumed leadership roles as a consultant and as an entrepreneur, delivering commercial and corporate database applications. Demian holds a B.A. in English from UCLA and an M.A. in English from San Francisco State University.