Project Planning | By Paul Naybour | Read time minutes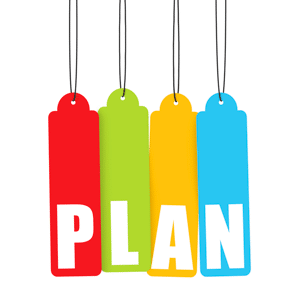 Once we have decided to proceed with a project the pressure is on the start work as soon as possible. However, a small effort in planning can make a huge difference to the ultimate success of the project. Follow our simple five step plan to ensure your project gets off to the best possible start.
Step 1: Define the Scope of the Project
The first and most important step is to define what is in scope for the project and perhaps even more importantly what is excluded from the scope. A practical approach is to brainstorm all the activities that need to be completed within the project. The challenge each of them are they in the scope or outside. Be very explicit about what is excluded from the scope of you projects. Some of these may be external dependencies that need to be captured.
Step 2: Group the Tasks Into Sensible Work Packages
To delegate tasks they need to be organised in to self contained work packages, which match the skills and capability of team members. Ideally each work package should have minimum dependency on other work package and be a chunk of work worth while completing with a clearly defined deliverable. Think hard about how the activities can be be best grouped make sure that they fit together well and nothing is left out.
Step 3: Build Commitment and Gain Ownership of the Work Packages
Delegation requires the work package owners to take on responsibility for the completion of the activities and the quality of the final product. This no only include a commitment to the completion of the work but also time scales in with the work will be completed. For each work package get agreement to the time and resources needed to complete the work.
Step 4: Identify the Dependencies Between Work Packages
For each package you will need to identify how it relies on the other packages in the project. Without this understanding then people will be unable to meet there commitments. These dependencies may not be clearly identified at the start of the project. Communication and commitment between work package managers will be needed to ensure that everyone has the information that they need to complete the project. You can use formal project management planning to help with this process, but even simple flagging of the dependencies and agreeable of target dates will help.
Step 5: Think About the Risks
Things are bound to go wrong during the project. If you can identify the potential risks in advance they you may be able to avoid them, or at least have a contingency plan ready. Discuss with the work package managers in advance what these risks might be and how they can be overcome.
The steps are best completed as part of a project planning start up workshop. This up front investment in delegation of project tasks can pay dividends during the completion of the project.
---
Paul Naybour is the Business Development Director for Parallel Project Training. He has many years experience facilitating project management workshops for organisations such as Siemens, Transport for London, Network Rail, Parsons Brinckerhoff, Halcrow, Microsoft and Disney to mention a few. If you have a project which needs an effective start up workshop get in touch with Parallel Project Training