Project Planning | By Nicole Garrison | Read time minutes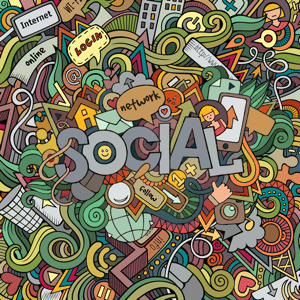 Social media is just that – it's social. It's a place for family and friends to stay connected, to spout off, and, yes, to speak about their experiences with brands and to make public recommendations. All of this is done in an atmosphere of education, entertainment, and inspiration, depending upon the poster and the content of the post.
We love going to Facebook, Instagram, and Twitter every day. In fact, many of us start our mornings and end our days on social media, before starting our workday and before retiring for the night.
Brands understand the power of social media. They can use it for its primary purpose – to establish relationships with their customers and potential customers. And they understand that any campaign they put into place will not be to "sell", but, rather, to promote brand awareness, to capture the interest of their target audience, and to engage that audience in a social way.
With that said, many companies are developing social media campaigns with the ultimate goal of increasing their customer bases, and they are putting together project teams to do this. Exactly how they manage these project teams is not really different from managing any other project, except for one possible difference. While project teams usually exist to complete a specific project and will "disband" once the project is completed, social media campaign teams may not, in fact, have a specific start and end date. They may, in fact, be ongoing.
Steps for Social Media Campaign Management
1. Clarification of Goals and Objectives
Every project has at least one goal and several underlying objectives. Obviously, the overall goal of a social media campaign will be to spread brand awareness and to increase following. How this can be done will be the listed objectives. For example, there may be specific objectives for each social media platform on which the company will have a presence.
Who is responsible for setting these goals and objectives? The project manager, of course, usually in collaboration with managers of other departments - marketing, budgeting, etc.
2. Gathering Data
There are a couple of activities that you must complete:
An audit of the current social media presence should be completed before any project details can be established. Which platforms are you on now, and how are they optimised (profile, visuals and media, etc.)? Which of the platforms are currently the most valuable? And how do your profiles compare to those of your competitors?
Refine who your target audience is. If this has not been updated recently, it should be now. there is a lot of research out there on the popularity of various platforms based upon demographics. You need to identify where your audience is on social media and focus on those platforms.
3. Determine How Success Will Be Measured
There is any number of social media measurement tools, specifically provided by the platforms themselves. What will success look like and how exactly will it be measured. Having this in place before putting the project team together will mean that all of those team members will be able to use these tools as they analyse and optimise their individual efforts.
4. Selection of Team Members
Once the preliminary work has been accomplished, you are ready to gather your team. It is your job as the manager to determine the expertise you need and from where you need to draw that expertise, either within the organisation or as outsourced. To identify the expertise that will be needed, ask these questions:
Should there be a marketing pro on the team? Probably so, if not only to help review the content and the publication schedule, as well as help with the KPI analytics.
Do I want to put a single person in charge of each platform? This would include determining the types of posts for that venue and the postings schedule. And there will be a need for coordination. Suppose you are introducing a new product, for example. While the content may differ for each platform, the points to be made and the value that the product provides must be consistent across all venues.
Who will be in charge of the social mention monitoring, so that responses can be crafted for any comments, feedback, etc. to each of the posts?
Who will actually craft the content for the posts? This will require expertise in the specific platform and the types of content that work best – text, images, media, user-generated content, etc.
Once you have answered these questions, you will be able to tap the right personnel for your team and delegate tasks accordingly.
5. Initial Meeting With the Team
Obviously, the entire team needs to understand the mission and the goals of the campaign project. And they will need to know their individual roles, their calendar deadlines, and their reporting responsibilities (to whom and how often).
Plan whole team meetings, even if they must occur remotely, on a regular timetable.
6. Monitoring Progress/Success
Analytics must occur as the campaign progresses. Some platforms may realise more success than others. And ultimately, success should not be measured by the mere gains in following. It must be measured by conversions, especially in the form of sales and income. Those platforms that are realising success may be good learning tools for those in charge of the platforms that are not doing as well. Perhaps it's a matter of types of content and how engaging that content may be to followers/potential customers.
Your job as the manager is to let the data drive the decisions that are made going forward. Share the data with all team members and let them provide input on reasons for success (or not) and how things might be changed to further optimise the campaign.
7. About Start and End Dates
Most projects have start and end dates. In the case of a social campaign, this may not be the case. Certainly, there is a start date. But, the thing about social media campaigns is that they are ongoing. One project may relate to the introduction of new products. But the presence cannot just stop once that campaign is over. Social media for brands will be an ever-on-going process. And it is quite possible that the team may be on-going as well.
Shelly Clark, Marketing Director for BestEssayEducation, puts it this way:
We have a permanent social media marketing team. While they have other task responsibilities within our organisation, they spend a certain amount of time each week on our social media presence. As long as social media continues to be such a powerful marketing tool, this team will continue to be in place.
The Uniqueness of Social Media Campaign Projects
These projects are not like many other team-based projects. While they have many of the elements of any project - goals, collaboration, communication, division of tasks, deadlines, and addressing unplanned issues - they are also unique because they do not necessarily follow a beginning and an end. For the most part, they will be on-going, and the team will continue to exist, even though members will have other positions within the organisation as well.
---
Author Bio: Nicole Garrison is a freelance writer and blogger for a number of organisations, including Trust My Paper and Grab My Essay. She writes extensively on content marketing. When time allows, Nicole is an avid diver, especially along the coral reefs off the coast of Belize and Southeast Asia.