Lifecycle & Methodology | By Tim Bryce | Read time minutes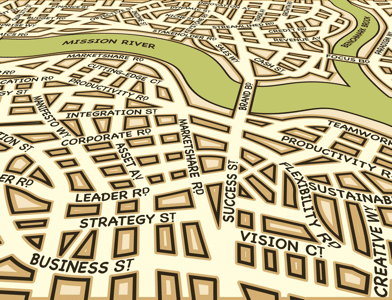 The principles of project management have been with us for a long time. There has also been a number of project management software packages introduced over the years, beginning with mainframe based commercial packages introduced back in the early 1970s. Some of it has been quite good, others are based on sheer quackery. Some people naively buy such packages in the hopes they will be some sort of panacea to cure all project woes; that projects will start to come in on time and on budget simply because a certain tool was purchased. Inevitably, they are puzzled when projects still go awry even with the latest software. I believe there are three reasons for this:
Companies are blinded by technology and fail to recognise the human dynamics involved with project management. Instead of working with people to successfully achieve their project assignments, they rely totally on numbers instead.
Companies fail to consider the total processes involved in project management and tend to attack it piecemeal. For example, there are interdependencies between planning, estimating, scheduling, reporting, and control. Attacking only one of these problems will inevitably have an adverse affect on the others. In other words, companies fail to grasp the comprehensive nature of project management and tend to attack the problem of the moment, such as estimating or scheduling.
Companies believe project management is an end to itself; that by mastering the mechanics of project management, development projects will come in on time and within budget. They are easily shocked when this does not occur.
I refer to this last item as the "tail wagging the dog" phenomenon. True, the mechanics of project management are important, but too often people forget it represents nothing more than the dials and gauges to our business. To illustrate, a company using an assembly line process can effectively produce products without the aid of project management. The assembly line simply denotes the dependencies and sequencing of the work effort in order to produce a product. Project management can then be applied to monitor activity and determine slowdowns and work stoppages or accelerations of production, all of which may require corrective action by management. However, trying to apply project management without the assembly line is an exercise in futility (it measures nothing). In other words, the assembly line represents the road map from which we will start and end our development efforts. Without the road map, project management is useless.
Ultimately, the assembly line represents the methodology for a project which defines who is to perform what task, when, where, why and how (which we refer to as the 5W's + H). Without a defined methodology, you simply cannot perform project management. Without the road map, you cannot plan; without a plan, you cannot estimate or schedule; without an estimate or schedule, you cannot determine if you are ahead or behind. Bottom-line: Everything starts with the road map.
Although companies may occasionally have a project using a unique methodology that will be executed no more than once, most companies have standard and reusable methodologies they use for different parts of the business. For example, a methodology for engineering a product such as an automobiles is essentially the same for all such projects. The same is true for designing and constructing a building, performing customer service, managing finances, laying out marketing campaigns, or engineering enterprise-wide systems and software. Unknowingly to most, companies have a portfolio of reusable methodologies they regularly use on projects.
Methodologies consist of a work breakdown structure which expresses dependencies between steps in the project. Each methodology is normally defined using different levels of abstraction which breaks the project into smaller, more manageable pieces; such as phases, activities, and tasks. By doing so, the methodology defines the 5-W's + H. Other characteristics include review points (for stop/go/revise decisions) and benchmarks used to substantiate completeness of a step within the methodology. Such benchmarks typically take the form of "deliverables" to quantify completeness before proceeding with the next step in the project. Finally, a methodology includes a beginning phase for planning, middle phases for execution, and a final phase for review or audit. As an aside, industrial engineers have been devising methodologies for many years (long before the advent of computers).
The current fascination with project management is healthy and should not be discouraged, but people should be reminded that it is only possible with an effective methodology; it is the achilles' heel to project management. Without it, you will inevitably drive in circles. This may all sound rather obvious, but as I have discovered in this field, the obvious isn't always obvious.
---
Tim Bryce is a writer and management consultant located in Palm Harbor, Florida. https://www.phmainstreet.com/timbryce.htm
Copyright © 2008 Tim Bryce. All rights reserved.