IT Project Management | By Jurgen Appelo | Read time minutes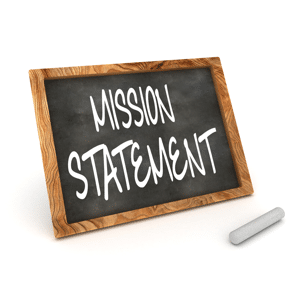 In my previous blog post I claimed that software projects have no intrinsic goals. They simply exist. The stakeholders in a project can have lots of different goals, but a software project is more than just the sum of its parts. Still, that doesn't mean you can't give a project an extrinsic goal. You can. In fact, I think you should!
Software projects are like a military operation. As a commander (manager) you have to take care of the movements of your troops, or else your soldiers will be crawling all over the place. That's the whole point of giving a software project a goal: you give self-organisation a proper direction, without getting on your knees and building all the roads yourself.
In the book Made to Stick, Chip Heath and Dan Heath talk about the concept of Commander's Intent:
Answers.com defines it like this:
The commander specifies the goal, and then he allows self-organisation to take over, because teams are smart enough to figure out for themselves how to arrive where they are needed. In organisations the equivalent of Commander's Intent is the vision statement and the mission statement. The vision and the mission are two different but closely related ways of specifying goal and purpose. Here are the definitions from Wikipedia:
A mission statement tells you the fundamental purpose of the organisation. It concentrates on the present. It defines the customer and the critical processes. It informs you of the desired level of performance.
A vision statement outlines what the organisation wants to be. It concentrates on the future [goal]. It is a source of inspiration. It provides clear decision-making criteria.
Looking back at the earlier definitions for Commander's Intent it becomes clear that Commander's Intent is used to specify both purpose and goal, mission and vision. It explains the purpose of the operation, and the goal it wants to achieve. This is understandable, as handing out separate mission statements and vision statements for the same operation is probably just confusing for everyone. Take a look at the mission page of the One Laptop Per Child initiative, for example. Both the words vision and mission are used to convey just one idea:
Purpose and goal…mission and a vision…
Unfortunately, to make matters even more confusing, I advise managers of software projects not to use the term "vision statement." You see, a vision statement is often already written by one of the stakeholders. This is what the Scrum Alliance says:
Aha! So the Product Owner introduces a vision statement! But what about the other stakeholders in the project? Are they not allowed to present their own vision statements too? Well, in my opinion they are. Each stakeholder has a goal, and they can plaster their vision statements all over the office floor as far as I'm concerned. But, as I explained in my previous post, it does not mean that the Product Owner (or any other stakeholder) gets to say what the purpose of the software project itself is. The project is a system with emergent properties. It is more than just the sum of the stakeholders. It would be the same terrible mistake as shareholders trying to impose their "shareholder value" goal on entire organisations.
So, in order to prevent confusion with multiple vision statements from various stakeholders floating around the office, I suggest that, as a manager, you use the term "mission statement" to specify the purpose of your software projects. But…how?
Well, let us first review some bad examples of company mission statements:
Yuck…
The whole idea of Commander's Intent, or a mission statement, is that it is a) concise, b) plain, c) inspiring, d) useful, and e) memorable. If people cannot learn your mission statement by head, then how are you directing them in their every day decisions? Think of a Microsoft employee who has to make a quick decision between either releasing something useless on-time, versus releasing something useful too late. Then what can she do? Her product is out-of-date before she has finished digging up and reading such a mission statement.
Here are some good examples of company mission statements:
Imagine a Google employee who needs to make a similar quick decision. What does he do? Well, I don't know for sure. But I believe this mission statement can certainly help him decide much quicker. Google's mission statement is concise, plain, inspiring, useful, and memorable. Sure, it doesn't answer all questions, and it's not supposed to. But it gives people a clear direction, so they can answer questions for themselves.
And now I'm giving all of you a task…
I want you to be the commander (manager) of your organisation and to write the mission statement for the team that's working on your most important project. Your mission statement must be concise, plain, inspiring, useful, and memorable. And most important: it should not represent the goal/vision of just one stakeholder! Instead, it should transcend all individual goals. And if you have many projects in your organisation, then it is very well possible to give all your projects the same mission. It's like giving all your troops the order to reach the same goal. A good mission statement will guide your people in making decisions every day. Think like a commander. Think Google.
Your mission statement describes the purpose of your project(s). Why do they exist?
Add your mission statement to the comments section.
I will now try to devise my own mission statement. Let's inspire each other!
---
Jurgen Appelo is Chief Information Officer at ISM eCompany, rated (a while ago) as the #1 fastest growing technology company in The Netherlands. As a manager, he leads a horde of 100 software developers, development managers, project managers, business consultants, quality managers, service managers and kangaroos, some of which he hired accidentally. Jurgen blogs about his experiences managing software development at noop.nl