IT Project Management | By Ty Kiisel | Read time minutes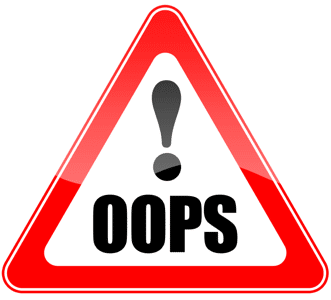 As an "accidental" project manager, I used to think the challenges I faced and the mistakes I made were the result of my background (or lack of same). I have come to the conclusion that regardless of your level of project management training, there are some pretty common mistakes made by a lot of project managers. It doesn't really matter whether you espouse Waterfall or Agile, if you make these mistakes, your project will likely fail:
The project manager sets unrealistic deadlines for the team: Although there might be some projects that require a hard deadline, most projects don't. Setting arbitrary deadlines for the team is bad for morale, causes a lot of overtime and turns your team into "box-checkers" rather than creative problem solvers. Creative and flexible planning can remove the stresses of unrealistic deadlines.
Arbitrary scope changes are allowed to get out of control: Although most of us would agree that you can't always stop scope change, you can make stakeholders aware of what scope changes cost. Sometimes scope changes can turn a project into something entirely different than what was intended when it began. Changes in schedule, cost and even the quality of the finished project can add up real fast.
Risk is not managed: Ignoring risk doesn't make it go away. Acknowledging risk and addressing it early will at least minimise expensive issues later. Risk, and efforts to mitigate risk, should be identified before the project is even started.
The team struggles with poor communication and collaboration: With all the technology available today, there is almost no excuse for poor project team communication. The right project management software makes collaboration easier, and online project management software makes it possible for teams spread throughout the world to communicate and collaborate.
Stakeholders don't engage in the project: Keeping stakeholders informed of project status is only a start. The real challenge involves helping them see the value of becoming project advocates. An engaged stakeholder should be able to help navigate the project through executive approvals and provide a valuable sounding board for ideas.
Project teams are working with undefined goals and objectives: To maximise the value of every project, each project should be tied to some kind of strategic objective. Once identified, it's critical that everyone know the strategic value of the projects they are working on. Most people want to be a part of something bigger than themselves. Most IT projects lead to some sort of business value, it's always been a puzzle to me why so many organisations neglect to share their vision with the workforce.
I agree that all IT projects are not created equal. However, overcoming these six common mistakes will help you successfully complete more projects and provide your organisation with the business value intended.
---
As an "accidental" project manager and marketing veteran with over 25 years of experience, Ty Kiisel makes the concepts and best practices of project manager software accessible to both the expert and novice project professional by weaving personal experiences, historical references and other anecdotes into daily discussions around effective leadership approaches that maximise the effectiveness of project teams.