IT Project Management | By Duncan Haughey | Read time minutes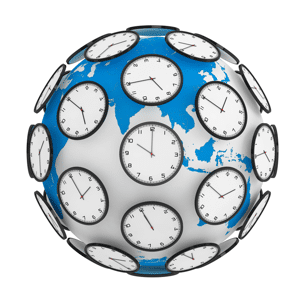 Much is written about IT projects going offshore and the emergence of the IT services industry in India, China and elsewhere. These articles, however, don't necessarily tell the whole story.
Instead, they focus on getting the most from your offshore partners. Little information exists about offshore working from the project manager's perspective.
What, as project manager, do I expect from my offshore team? What will keep the project running smoothly and the project manager happy?
In the following paragraphs, as a veteran of these projects, I look at the project manager's viewpoint and what a project manager should expect from their team.
Oh, and if you're an offshore worker, read on to learn what your project manager expects of you.
Leverage Time Zones
Perhaps not the first thing that springs to mind — and sometimes seen as a negative — are time zones. Most people prefer their teams to be available while they are at work. However, having people in different time zones can be a benefit. It extends the number of working hours available each day.
I've used the five and a half-hour time difference between India and the UK to my advantage. Getting software upgrades deployed during India's morning helps me avoid disrupting my software applications' which have a primarily European user base.
With most of my project team in India, I've adjusted my working day to start early morning (midday in India). This approach leaves the afternoon free for more routine work. As a morning person, I find it rewarding to have completed a significant portion of my day's work before my colleagues arrive. Plus, I'm fresh and at my most creative.
Keep It Zoom
Internet communication has improved significantly in recent years. We're in the midst of a communications revolution, not seen since the invention of the telephone in 1876. Tools like Zoom and Microsoft Teams make it easy to connect different project teams and bring them together with the few clicks of a mouse.
I hold regular project meetings with my Indian team to discuss status, plan projects, troubleshoot problems, brainstorm ideas and keep everyone updated. Unlike telephone calls, people enjoy using this technology and are rarely late to meetings, which I loathe. Software like Zoom and Microsoft Teams allows users to share and discuss content on the screen.
During meetings, I write 'live' minutes using Evernote, which helps overcome language barriers and provides a written account of decisions and actions. A nice feature of Evernote is the ability to share notebooks with your teams — meaning you never need to email your meeting minutes again.
Focus On Speed
Whether true or not, there can be less trust in the ability of an offshore team to resolve problems quickly than with a co-located team. There's little evidence I can find for this opinion, but I've observed this attitude numerous times in the past.
It's easy to counter this view with a focus on problem-solving and fast response times. How? Establish a straightforward process for dealing with problems, and keep the customer informed throughout the process.
Be Creative
Often, good ideas go unheard because people think it's not part of their role and not their place to speak up. There's no monopoly on good ideas, however. Team members should always say what they think (within reason, of course).
Any project can benefit from a free flow of ideas and an open-minded approach. Don't be afraid to say what you're thinking. Often those with some detachment can see things more clearly and provide valuable insights.
Get Talking
As a young business consultant, working in a fledgling IT services industry, I came to realise that the cause of many problems came from failures in communication. On occasions, if the customer had been informed and updated, we would have avoided problems.
Remember, when projects go offshore, people cannot see the activity and progress towards the end goal like they can when co-located with the development team. They don't see the wheels grinding day after day. That means it's essential to keep them updated on progress via email, Zoom, WhatsApp and other electronic means.
Regular updates and honest conversations about risks and issues are vital for keeping everyone engaged and aware of progress (or lack of it). So keep talking and typing.
Gather Requirements
One area that can be the difference between success and failure is requirements gathering. Requirements matter — significantly. It's crucial to have an excellent business analyst gather requirements, document them clearly and articulate them in a way people can understand.
The business analyst is a vital bridge between the customer and people working offshore, ensuring everyone is clear about delivering the requirements. A business analyst is in the ideal position to clarify areas of doubt and uncertainty.
If you find an excellent business analyst, hold on to them. They're crucial to your success. I'd go as far as to say that at least 50% of project success can be traced back to superior requirements gathering.
My business analyst is my best work 'buddy'. He has saved me countless hours of extra effort by clearly documenting and communicating all the requirements of my projects.
Summary
Working with offshore teams is becoming the norm. As we get more experienced with offshore projects, we'll learn to adapt working practices — not only to make it work but to make it work more efficiently. Working with an offshore team can be an enriching experience. It may even have advantages over managing projects with co-located teams.
What's your experience of working with offshore teams?
Please send me a message on Twitter and let me know what you think!
---
Recommended read: Motivating Your Outsourced Offshore Team by ExecutiveBrief.