With so many remote project management tools in the market, choosing the best tool can significantly impact how your remote team operates. The right tool should be able to enable efficient two-way communication, organise tasks and deadlines, and positively impact the success of your IT project.
Keeping these parameters in mind, we've compiled a list of the top 5 cloud-based project management software that can help you collaborate with remote teams all across the globe.
1. Zoho Projects


Zoho Projects is a cloud-based project management platform that is designed with one primary goal — to make your IT project more productive. With five different subscription plans ranging from a free program for freelancers to an elaborate plan for large teams, Zoho is a comprehensive remote project management tool.
On a basic level, you can organise tasks, sub-tasks, and milestones on different Kanban boards by displaying them on square tiles for a more visual appeal. However, what sets the platform apart from similar remote project management tools is the in-built service level agreement (SLA) automation module that tracks and monitors the project status to make sure that it achieves the right level of customer engagement.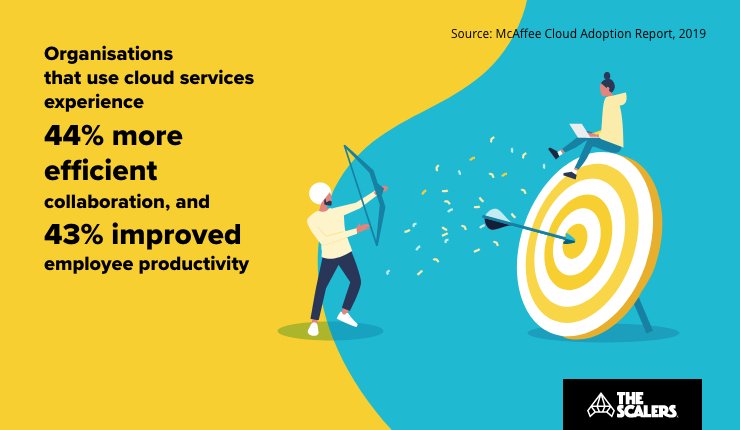 Another admirable feature of the platform includes an integrated business and analytics software that can create dashboards in minutes from raw, aggregated data. You can then use the dashboard to track key business metrics, see long term trends, determine outliers, and discover hidden insights.
2. Clarizen
Clarizen is a cloud computing tool that is changing how organisations approach
remote project management
. It focuses heavily on customizable solutions, especially in larger organisations that work on complex projects. While the basic subscription starts at $45/user/month, the unlimited plans are over $60/user/month.
Clarizen automatically prioritises projects, resources, tasks, and budgets so that all the key resources are managed the right way during the project. You also get access to a standard set of templates, workflows, dashboards, personal calendars, and approval processes.
However, the USP of this software is the built-in collaboration feature that includes integrated social engagement tools, presence awareness for team members, and resource management between teams.
3. Trello

Trello is one of the most famous cloud-based project management tools, known for its simplicity and generous free tier. The free tier allows unlimited users, Kanban boards, and cards with a few restrictions while the paid plans start at $9.99/month.
The simplified kanban card-based system allows individuals or small teams to build a ground-level project management framework. They can also track tasks, attach files, images, or hyperlinks to the board, set-up custom dropdowns, and archive boards that you may need at a later point.
4. Basecamp

With a strong market presence over the last decade and over 2 million customers, Basecamp is a veteran of the cloud-based project management systems world. Basecamp offers a free 30-day trial for teams that want to test out the software, but their subscription plans are $99/month irrespective of the team size.What sets basecamp aside from the dozens of project management systems is the simple, uncluttered, and powerful interface. Straightforward instructions, e-mail integration, visually appealing task boards, and a strong reporting suite makes using the platform a smooth and hassle-free experience. You can share tasks and notifications with people outside the organisation and even customise them, including turning them off outside office hours.
5. Wrike

Wrike is a cloud-based project management tool with a plethora of useful functionalities that work for both co-located and distributed teams. The paid subscription to the platform starts from $9.80user/month.
A stand-out feature of Wrike is the real-time visibility feature that allows you to track the status of a particular task, identify problems early on, and monitor the progress of your teammates without having to ask for updates every other hour.
Wrike also has other functionalities such as task prioritization, an interactive timeline, predefined project templates, request forms, Gantt charts, and workload management. By optimally using the many features of the platform, you can shorten the planning time, improve hand-offs, and eliminate unnecessary meetings.
Today, more and more organizations are rooting for cross-functional and decentralized teams that are a combination of local, remote, and offshore talent. To make these teams work, each team member should be able to share information, collaborate efficiently, and access critical documents whenever and wherever they need to. And that should be the primary goal of any cloud-based project management solutions that you decide to use.