Earned Value Management | By Duncan Haughey | Read time minutes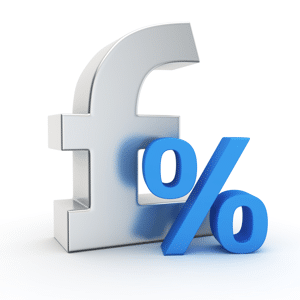 Earned Value Management (EVM) developed from the "earned time" principle, popularised by American engineers Frank and Lillian Gilbreth, pioneers of time and motion studies. Earned Value Management took hold in the United States Department of Defense during the 1960s.
Today, Earned Value Management is an essential technique for project managers to master, enabling projects to meet their objectives by having adequate control over their schedule and budget. It acts as an early warning system for projects behind their cost and schedule and helps project managers correct course, mitigating losses and delays.
You may have heard that current performance is the best indicator of future performance. It is possible to forecast cost and schedule overruns early in a project before they become a severe problem using trend data. Earned Value Management is the most comprehensive trend analysis technique available today.
In a nutshell, Earned Value Management is an approach where project managers monitor the project plan, actual work, and work completed value to understand if a project is on track.
My simple definition is that Earned Value Management shows project managers the amount of budget and time expected to have been spent, considering the amount of work done so far.
Here are five other definitions:
Englert and Associates, Inc. define EVM as a method for measuring project performance. It compares the amount of work that was planned with what was actually accomplished to determine if cost and schedule performance is as planned.
Project Magazine defines EVM as a methodology used to measure and communicate the real physical progress of a project taking into account the work complete, the time taken and the costs incurred to complete that work.
The user guide for Microsoft Project defines EVM as a method for measuring project performance. It indicates how much of the budget should have been spent, in view of the amount of work done so far and the baseline cost for the task, assignment, or resources.
Field Operative defines EVM as the physical work accomplished plus the authorised budget for this work. The sum of the approved cost estimates (which may include overhead allocation), for activities (or portions of activities), completed during a given period, usually project-to-date.
NASA defines EVM as an integrated management control system for assessing, understanding and quantifying what a contractor or field activity is achieving with program dollars. EVM provides project management with objective, accurate and timely data for effective decision making.
Earned Value Management differs from the general budget versus actual costs incurred model in that it requires the cost of work in progress to be quantified. Earned Value Management allows the project manager to compare how much work has been completed against how much they expected to have finished at a given point in time.
The project manager needs to agree on the project scope, create a Work Breakdown Structure (WBS)[1] and assign a budget to each work package,[2] the lowest level of the WBS.
Next, they will create a schedule showing the calendar time it will take to complete the work. This overall plan is baselined (the planned value) and used to measure performance throughout the project.
Each work package is finished (earned) compared with the planned value to show the work achieved against the plan. The project manager records any variance to the plan as a time or schedule deviation.
It is necessary to get the actual costs incurred for the project from the organisations' accounting system. This cost is compared with the earned value to show any overrun or underrun.
Earned Value Management provides project managers with an objective way of measuring performance and predicting future outcomes. Earned Value Management can enable them to report progress with greater confidence and highlight any overrun earlier. This confidence, in turn, allows the management team to make cost and time allocation decisions sooner than would otherwise be possible.
Past performance is indeed a good indicator of future performance. Earned Value Management is a valuable tool for predicting the outcome of projects in terms of time to completion, the cost to completion and expected final costs.
Earned Value Management is sometimes known as Performance Measurement, Management by Objectives, Budgeted Cost of Work Performed and Cost Schedule Control Systems.
Definitions
[1] A Work Breakdown Structure (WBS) is a hierarchical structure used to organise deliverables for reporting schedules and tracking costs.
[2] Work Packages are a small defined set of tasks or activities that form part of the overall project scope, usually the lowest Work Breakdown Structure level.
---
Recommended read: Earned Value Management System Explained by Harvey Planning Consultancy Ltd.