Communications Management | By Brad Egeland | Read time minutes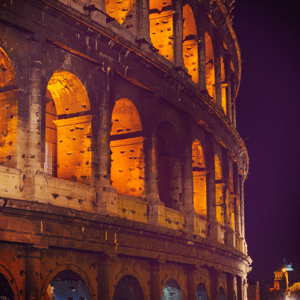 When in Rome…When most of us hear that, we mentally complete the phrase. "When in Rome, do as the Romans do." It means that you basically try to follow the local customs when travelling or even act like your hosts would in their home when you are visiting across town. Fit in. Act 'normal' for where you are.
In The Dark
That's one of those clichés that seems pretty self-explanatory. So much so that we've even taken to excluding the second half of the phrase. Many just say, "When in Rome…" and they fully expect everyone to understand. For the most part that works, but it's interesting how many times I've used phrases like that around my younger teenager and her friends and they had no idea what I was talking about. There's another one about a deceased feline and the act of swinging it around that I won't go into detail on, but they were clueless. Very amused, but completely clueless. No life experience with those phrases…at least not yet.
What am I getting at? I'm trying to make the point that we sometimes use phrases, acronyms, and the latest technical jargon expecting that we are all on the same page only to find out later that we were not all on the same page. Sometimes it just turns out to be a funny thing we all laugh about like when you're watching a situational comedy and you see the misunderstanding and miscommunication happening, but the actors' characters don't till the end of the show. But other times that misunderstanding and miscommunication can lead to serious problems on a project. It can lead to poor decisions, more miscommunication and re-work. And sometimes it's even the communicator using a phrase or terminology incorrectly because they never fully understood the concept themselves. For a PM that can be extremely dangerous.
New Terms Aren't All That New
I remember when the term 'cloud computing' was first coming into use. It sounds cool, but it's really just computing on the web. Storing data on a server somewhere other than the machine you are using. Running apps that are web-based, not on your desktop or laptop. While it's great and often cost efficient, there isn't anything mystical about it yet it had many people in the dark because they had not heard the term and thought it was something incredibly different - myself included at first until I simply took three minutes to investigate. But people who are too embarrassed to act like they don't know what something is tend to propagate misinformation. Big data is the next one of those. Heck, I was managing a large government project processing 'big data' 25 years ago. It's nothing really new, just more prevalent now because we've amassed more data and have the computing power to deal with it and more of it today than ever before.
Wrapping It All Up
So, again, where am I going with this? As PMs we need to make sure that everyone is on the same page in terms of technology, terminology, jargon, acronyms, and concepts. And we need to make sure we are communicating information and technical terms accurately as well. Take time to ask everyone if they understand. Ask if anyone has questions. And make sure that it is clear to everyone throughout the engagement if they need to say, "What does that mean?" that's ok. It's expected. And it's far better than moving forward with bad or misunderstood information.