Communications Management | By Jayne Gnadt | Read time minutes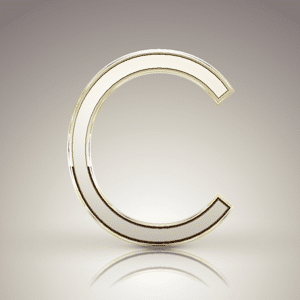 That Stands For…
Communication, Communication, Communication! In our world of project management today, it has become increasingly more important to turn our efforts toward more effective means of communication, especially since many of us are faced with more and more virtual teams operating around the globe.
In the Beginning
Start your projects on the right foot, with a "Capital C" and begin the communication process early and often! How about setting up a time to share a cup of coffee or a cola or some great cuisine over lunch or dinner to get to know your sponsor better as well as your customer or client? This informal meeting can be the start of a solid relationship that carries us through the entire project lifecycle. Building relationships can be the key to getting the buy-in we need and produce champions for our projects. If a face-to-face communication is not possible, how about setting up one-on-one conferences with each of these primary stakeholders over the phone, via the net, or using a video conference call? When we set the wheels of open communication in motion early on, we are much more likely to build the trust and respect we need as good project managers.
Best practices teach us that our sponsor creates the Project Charter, however in reality, we the project manager usually have a big part in the process and more times than not, we are actually the author! We then need approval and commitment from the sponsor or initiator of the project. This is our chance to communicate clearly and give ourselves the appropriate authority to manage our projects. The process begins with our Charter which can serve as our first documented communication vehicle with those who can approve the course of success on our projects!
The Next Step
The next step in the right direction can be a team activity to build the bonds of communication with our team. How about collectively putting together a team charter? This document provides clarity around how we will operate as a team! We can establish clear-cut roles and responsibilities so that everyone thoroughly understands their commitment to the success of the project.
Find out how your project fits into the organisation's strategic goals and objectives and share this information with your team. If team members understand how they are contributing to the strategic direction, they will be much more likely to buy-in and actually want to do the project work for the overall cause!
Through the Team Charter establish some team norms, ground rules or a code of conduct. Recognise and celebrate times when team members respect and follow those team norms that were agreed upon and set parameters to enforce the rules when team members break the code of conduct. For example, create a team activity whereby the team comes up with ground rules for meetings that everyone can agree to such as:
Start and stop meetings on time.
Leave your title at the door.
One conversation at a time.
BYOD (Bring Your Own Documentation).
Check in with those that are attending virtually on a regular basis.
Avoid side tracking by keeping to scheduled time for each topic.
Respect each other's comments/opinions.
Actions/decisions will be assigned to an owner, with a due date.
When someone breaks the rules and comes in late, put a quarter or a dollar in a communications coffee can. At the end of the project, donate the money to a charity!
Consider assigning rotating roles for your project meetings so that team members come to meetings prepared and contribute with a purpose! Be a role model and respect the code of conduct, communicate effectively, and celebrate even the small stuff!
Plan Project Communications
How about a formal communication plan? Put it together as a team for another opportunity to focus on the synergy of the team. Get everyone involved in the process and capitalise on communication for the sake of the team, the project and the organisation! Key components of an effective communication plan include:
Who do we need to communicate with?
When do we communicate?
How do we communicate? (email, voice, written, meetings, etc.)
What needs to be communicated?
How often do we communicate status?
When do we meet as a team?
When do we communicate with key stakeholders and in what fashion?
What type of media should we use and when? For what purpose?
Team communications, internal, external, leadership teams?
Decide as a team the best mode of communications, frequency and what will be communicated so that expectations are set for the team as well as other stakeholders.
Keep Communications Alive
Communications should be ongoing throughout the project and just an "event!" Use the open door policy and be available for your team. Although we can't be everywhere for everyone, all of the time, how about setting some "Office Hours?" Set aside some time on a regular basis to be available to communicate with your team. These are pre-set times that can be rotated to accommodate virtual teams in different time zones, however it gives everyone an opportunity to have "face time" or "phone time" with you during pre-set hours, which encourages team members to communicate with you and encourages their contributions to the project and the team.
Choose times to communicate as a team that coincide with convenient times for all team members. This can be a challenge when you have team members scattered across the globe, so be creative! Be considerate and willing to make some personal sacrifices to meet over your lunch hour, before or after your regular work hours to accommodate the needs of your team. Keep those lines of communication alive and try your best to be available even when things get crazy!
Be Creative
Use your creative juices throughout the project and really get to know your team members, even if you don't get to see them every day. The "Seven C's" is a quick and fun way to get to know your team and keep communications open and active. Distribute a list of seven questions with "C" as the key topic such as "What is your favourite candy?" "What is your favourite cuisine?" "If money were not an object, what would be the car you would drive?" Or "What celebrity would you like to have dinner with?" Gather the responses and share one or two at each project meeting and then have the team guess which one belongs to each team member. Before you know it, we begin to get to know one another through creative communications, gain a better understanding and appreciation of our team members, and even find out what motivates them.
Communicate, Communicate, Communicate and you will be headed for successful projects that you can Celebrate, Celebrate, Celebrate!
---
Jayne Gnadt has worked in the project management and training field for over 25 years. Her expertise includes extensive project work and training facilitation in the corporate world as well as consulting and speaking engagements in the private sector. She spent 15 years with Citigroup holding a number of leadership and officer-level positions in operations, training, and marketing where she managed a variety of corporate project initiatives. She was with OppenheimerFunds for over 10 years managing training functions, the Project Office and enterprise-wide projects. Jayne is currently a consultant performing project management keynotes and training around the world. She can be reached at JayneGnadt1@yahoo.com or 303-885-5234.
Jayne holds certifications in numerous training programs focusing on project management, leadership, customer service, coaching, and quality management. She also has an extensive background in training development and design, creating unique and engaging learning opportunities for participants.
Jayne graduated with a Bachelor of Arts degree from the University of Northern Colorado, receiving high honours in the field of Education. She is a qualified Personal Strengths facilitator for the Strength Development Inventory (SDI).She is a member of the Project Management Institute (PMI) and holds a Project Management Professional (PMP) certification.