Best Practice | By Brad Egeland | Read time minutes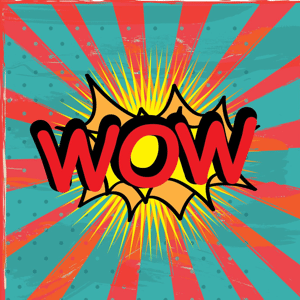 While leading our projects, we like to make sure we are doing so to the best of our abilities, helping our project team gain responsibility and experience, and keeping our project customer engaged. Sticking to overall project management best practices is what we strive for – or at least should be striving for – on every project.
So as you go through your project engagements, let's consider a few "best practices" litmus tests to perform (if only in your head) to make sure that you are delivering. If you don't do this, in my opinion, it can become too easy to fall into a rut of going through the motions and "just running the project." And by that, I mean doing what you're "supposed to do" but not necessarily doing what the project or customer needs or providing that extra WOW factor that customers like to see…it's what they keep coming back for, right?
There are many things you can do that meet these criteria, and what those things are and how you do them depends on the customer, the project, the industry, etc. However, there are a few best practices that you can consistently inject into your projects to make a difference. Here's my first two:
Formally Kick Off the Project
Make the project kickoff a formal occasion, and make sure all the important people are there. I don't care if it's a $50,000 project or a $50 million project. Do this. The $50k project may kick off over the phone if the budget doesn't allow for a face-to-face gathering, but do it anyway. You aren't limited by technology in this area, so make it nice, and make it formal. It will set a certain expectation for the project, and your customer will appreciate the dog and pony show -- trust me.
Document the Project Well
This is broad, I know. But be thorough and purposeful with your documentation. Create some formal plans that mean something – communication plans on how project discussions will happen, requirements documents putting the project scope in perspective for each stakeholder, and design documents that help developers move forward with coding and testing the solution they are working on. Also, have the customer sign off on these: make them official. Don't go overboard on the $50k project, and – likewise – don't just phone it in on the $50 million project. Let the formality and effort match the budget and visibility/importance of the project. That said, documentation is important, so do it right. Peer review all documentation before giving it to the customer. The worst thing you can do for customer confidence is hand over error-filled documentation and plans. Ouch. I've been there, and it is a very hard hole to dig yourself out of.
This article has started my discussion by covering the first two of my list of five key areas to focus on to ensure you are delivering quality, value and performance on the projects you manage for organisations and for clients. In Part 2, I will continue this discussion by examining three more areas.