Best Practice | By Adam Alami | Read time minutes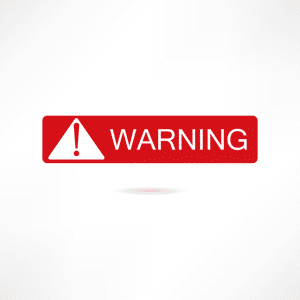 Projects are often the offshoot of crisis situations. They kick-off in circumstances that inherently prevent success. In most instances, very little is done to assess the organisational culture and ensure a healthy environment—something crucial to the desired objective.
Instead, the management team often assumes that 'all is good'. The focus is to kick-start the project as early as possible. Such a mindset ignores the very things that ensure everything really is 'all good'.
The management team must keep an eye out for early signs of challenges. Identifying these makes it possible to smooth the rough edges just in time to build the desired synergies and promote organisational goals.
As the project manager, you must use what was learned from prior experiences to identify symptoms that lead to the looming bottlenecks that spell disastrous outcomes. You're not, however, doomed from the get-go if you embrace the right mindset—one that sets your project team firmly on the path to success.
What does the right mindset look like? It's one where you're conscious of the early warning signs of failure. If you understand the warning signs, achieving the desired outcome is much more likely to become a reality.
From my own experiences, I've noted these 10 warning signs that your projects underestimated what's needed for success—with consequences that damage the final outcome and benefits.
1. Disengaged Stakeholders
Stakeholders' perception of success and failure is pivotal in deeming a project successful. If stakeholders are disengaged and alienated, it will likely lead to your team not accomplishing the desired results.
Thus, you must seek the buy-in of key stakeholders and/or a wider population of end users. Without seeking stakeholder involvement, you run a risk of stakeholder resentment towards the endeavour. Why? Stakeholders are unlikely to value the initiative and, instead, see it as a wasted exercise.
2. Ambiguous Scope or Business Case
This is one of the most common mistakes that project teams make. I call it the 'cowboy' approach to initiating a project. You're not performing thorough due diligence and planning. This matters because business case and project scope pave the way to a common understanding that promotes the project mandate and defines the desired outcome.
Thus, you must capture the intended objective in a very concise and easy-to-understand format. Why? Business requirements and rules help define the project scope. They're pivotal to declaring a project successful upon completion.
3. Inexperienced Project Team
A project is often the outcome of a crisis scenario that requires people to 'think on their feet'. This ability is inherent to a gifted few. Most people must rely on prior experience to cope with adverse factors associated with a project.
Thus, you want seasoned professionals that enable the project team to perform based on their conditioning and exposure to factors that influence project execution. But here, having the right seasoned professionals is crucial. Why? A mismatch between the depth of team experience and magnitude of project complexity can—and often does—translate into a lack of confidence and its related ineffectiveness.
4. Dysfunctional Project Team
Projects embody a plan greater than just the mere components that comprise the resources required for execution. A befitting synchronisation is critical to optimising resource use and ensuring seamless implementation. Thus, projects are greater than the sum of their parts—the people and processes that make up the project. In the true sense, there's no magic formula to attain the desired outcome.
Thus, you must embrace and encourage close collaboration, knowledge sharing and team spirit. All three are crucial to project success. Why? If the project team is dysfunctional, fragmented and antagonistic, communication will break down, leading to an atmosphere that strains project execution.
5. It's Not the Right Time to Do It
Nothing can be worse than bad timing. Sometimes it's just not the right time to do a project. There's plenty of possible reasons for this. Maybe the organisation doesn't have the appetite for it. Maybe the end users aren't ready for the change. Maybe it's … you get the picture.
Thus, you must be cognisant of X by doing Y. Why? If the environment or timing isn't right, then the project is akin to a fish struggling to survive in shallow water.
6. Disqualified Vendors
Quite often, organisations fail to perform a rigorous vendor assessment to gauge the suitability of the supplier and the solution. The vendor selection process is, by necessity, a diligent activity—one that should never be undermined. Thus, you must access—and scrutinise—the ability and capability of a supplier to deliver an effective solution. Why? This is one of the most critical factors to ensuring project success.
7. Unhealthy Client/Vendor Relationship
Project managers tend to neglect client/vendor relationships. They presume the relationships are unshakable—making it easy to take crucial relationships for granted.
Thus, you must understand the dynamics of a healthy working relationship. Pay attention to signs of imbalance before things start to break off. Why? Think about it this way. If the relationship with your spouse is not going well, then buying a house together will be a bad proposition. An unhealthy client/vendor relationship will eventually have an adverse impact on the project outcome.
8. Power Struggle
Performance and recognition delineate a power struggle within the team, which can be fatal and adversely impact the project. A power struggle dilutes the focus of delivering the desired objective.
Thus, a delicate balance to maintain the power dynamics within a project team goes a long way towards delivering consistent results. Why? Power struggles divert energy to fuel in-house fights—energy best spent on achieving project outcomes.
9. Personal Agendas
The project objective should be the sole criteria to drive a focused agenda. However, it's not uncommon for people to walk into a project with personal agendas. They may intend to use the project as a platform to attain personal gains.
Thus, you must ensure the objective stays focused on the organisation. Why? Personal agendas create a substantial risk. They potentially derail the project—which was launched with an intention to deliver organisational objectives rather than anyone's personal agenda.
10. The Project Is a Political Manoeuvre
Anyone who says that organisational politics have nothing to do with a project is, quite frankly, being naïve. Projects are often driven by political manoeuvres. They can be used as tactics to divert attention from the 'elephant in the room'. They can be used to pretend to be fixing the problem.
In reality, there might not be as many broken pieces as being portrayed to camouflage a political manoeuvre. Be aware of any underlying politics. Assess that the pieces really are broken. Why? The project could be running under pretences to achieve a defined outcome.
Final Note
These tell-tale signs may have different interpretations based on their magnitude and timing. Hence, an effective evaluation of the impact—one that also formulates a resolution—yields better understanding of the root cause. It empowers management to avoid project failure.
What about you, our readers—do you recognise any of these signs your project is doomed? What other signs do you look out for?
---
About the Author
Adam Alami is a seasoned, versatile IT consultant with over 18 years of experience revolving around major business transformation projects. Business analysis and project management are his passion. He has a wealth of cross-industry experience with tier 1 businesses in major projects in the areas of enterprise transformation, integration, migration and systems modernisation.
He has a track record of academic achievement. He holds a Bachelor's degree in Software Engineering from the Université du Québec à Montréal (UQÀM) and a Master degree in Computing from the University of Technology, Sydney (UTS).
Adam is passionate about research. His research interests are IT offshoring, global project management, banking technology, business analysis, information technology and culture, enterprise innovation, and business solutions. To find out more, contact Adam by email.