Agile Project Management | By Rowan McCann | Read time minutes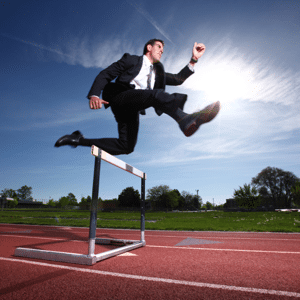 Introducing Agile concepts to a business environment plagued by traditional approaches (Waterfall) can be a political nightmare. Here are a few short strategies to help alleviate the pain.
1. Don't Call it 'Agile'
The word 'Agile' can come with bad connotations such as 'corner cutting' or 'passing fad', which makes companies sceptical about adopting the framework. Many of the agile practices however, can be used in isolation to promote your cause. Start to introduce concepts such as 'prioritised lists' and 'Kanban visual boards', without calling them 'Agile techniques'. People will start to see the benefits and not even realise they're doing Agile.
2. Death by Trial
People don't want to hear you endlessly evangelise the concept of Agile. You need to show success in order to get adoption. The best way to do this is to run a two-week trial iteration. Ask the business to give you their 100% trust for the entire duration of the iteration. In return for their trust, tell them that 'they win' if you can't deliver and they're not impressed.
3. Phone a Friend
It's important to have allies when introducing new concepts to any environment. Find a champion within the business (Project Manager, Stakeholder) and show them how their life will be easier with Agile. You could, for example, highlight to a PM that since the team is responsible for updating tasks themselves, there are less day-to-day management responsibilities. You could also highlight to a key stakeholder that there's better risk management, because the constant plan-implement-review nature of agile detects problems earlier.
4. Make Them Feel They're Not Alone
To win over the the business's support, you can show examples of industry leaders in this space. One example would be to show how projects at NASA are run in an Agile way. NASA use a traditional project lifecycle of: Understand Problem / Establish Vision / Architect / Plan / Resource / Execute / Measure. But within this lifecycle, they use four-week iterations. The benefits they've seen are: regular tangible deliverables, users being able to add/change features with every iteration and users not minding as much if projects are late.
5. Listen to Them!
Ask the business about the challenges they're facing on their current projects. Provide an example of how Agile could potentially address each challenge. The business will appreciate that you're listening to them and trying to solve their problems, rather than just evangelising agile.